IgniteDigital Conference 2021
November 27th and 28th
Time 10:00am - 6:00pm EST

1000+
participants

40+
Speakers

3
Tracks

2
Days

0
Travel
Here is a preview of what's in-store for the 2021 IgniteDigital Conference. It's not too late to buy your tickets! Register by Thursday, November 25 to win 1 of 4 $50 Amazon gift cards.
Fast Forward
Re-imagining the Future: Emerging Stronger
The COVID-19 pandemic has drastically altered the way we work, live
and engage with one another. It has also forced us to shift our
thinking and reimagine the way we do things.

At this year's conference, we will discuss the post-COVID world, ways to
prepare for the new normal and understand what lies ahead form the
future of work to ways we can live our lives and thrive going fast forward.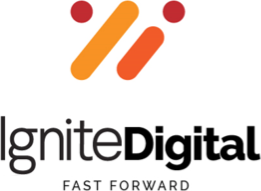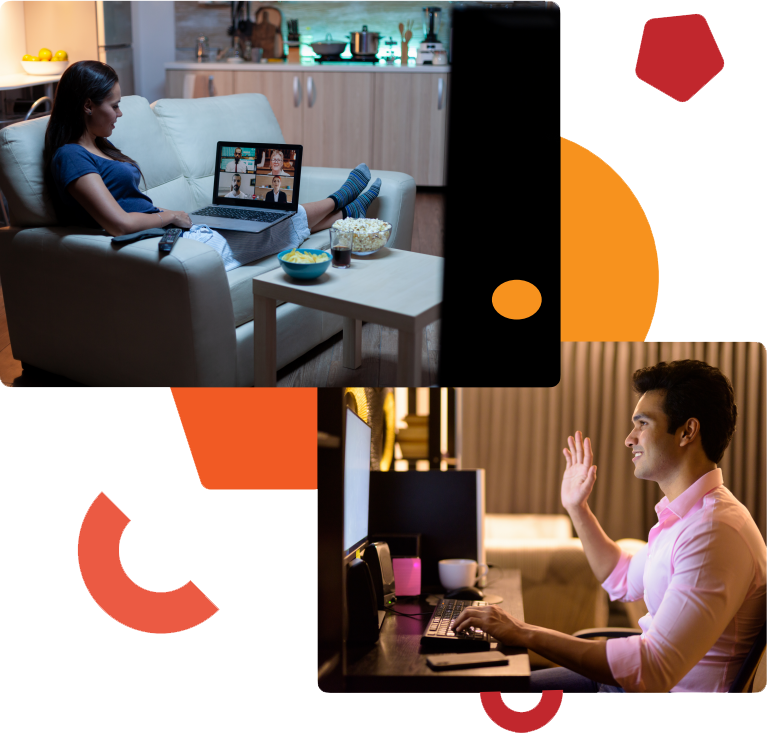 Welcome to IgniteDigital
"Year after year, the Ignite Conference sets a new bar of excellence. The calibre of the speakers is truly world class!"
For two days on November 27 & 28, join us online for 20+ sessions consisting of topics on economic recovery, change drivers, building resilience and more.

You might be wondering, Is this going to be yet another video conference? Not at all!

This year's conference will be held on an entirely new interactive digital platform designed to educate, motivate and connect.

Join from anywhere on your mobile, tablet, laptop or desktop.

No downloads (or dress-code) required!
About IgniteDigital
Launched in 2011, Ignite has brought the Ismaili business community together to build partnerships, grow networks and share experiences. It has since grown to become a highly anticipated annual forum for entrepreneurs, professionals and youth to leverage the community's diverse social, intellectual, and economic strength.

Last year's conference brought together industry leaders with members of the community from all around the world.

You won't want to miss the event this year.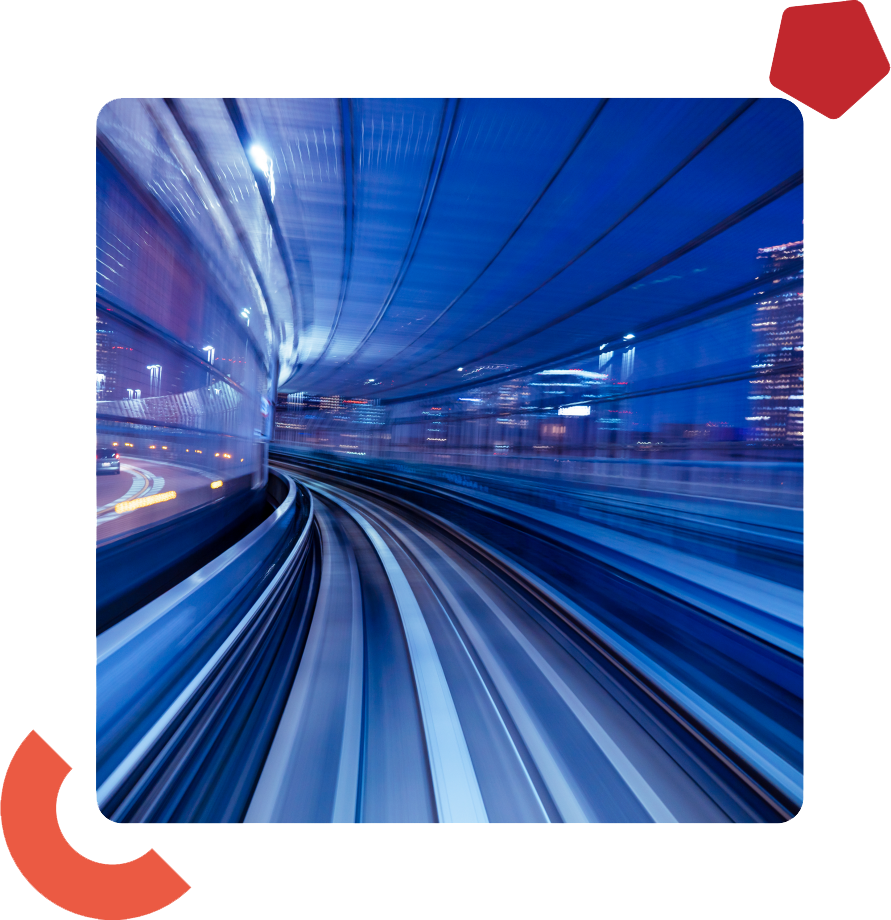 Why Attend IgniteDigital?
"I really enjoyed the conference, workshops, and most of all, networking with like-minded people. I can't wait for next year!"

Future Re-imagined
COVID-19 has changed, well, everything. Learn how to navigate a post pandemic world and thrive in the new normal.

Deep Insights
The sessions have been designed to deliver timely and relevant information to help you make better decisions. Expect many ahha moments!

Interactive Platform
New this year is an enhanced networking opportunities and a virtual exhibitor space all with the high-quality speakers and panelists you've come to expect.

Fair Pricing
With tickets starting at $30 each, the IgniteDigital conference can be experienced by everyone.
Life-Long Learners are for our attendees over 65 years old.
A limited number of complimentary tickets are available for members of the community who require financial support. Please complete this form and a member of our team will get back to you.
Agenda

2021-11-27 10:45:00
Conference Opening & Keynote - The Art of Future Readiness with Ian Khan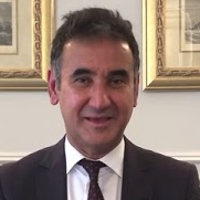 Ameerally Kassim-Lakha
President, Aga Khan Council for Canada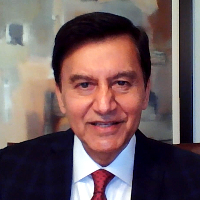 Zahir Kassam
Chairman, Aga Khan Economic Planning Board for Canada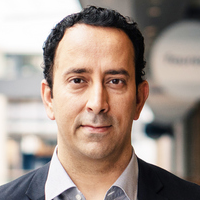 Ian Khan
Futurist, Educator and Filmmaker
Join us as President Ameerally Kassim-Lakha and Chairman Zahir Kassam kick off the 2021 IgniteDigital Conference!
They will be followed by futurist Ian Khan who shares current emerging technology trends on business, future of work, and leadership with insights on the Art of Future Readiness. Learn about industrial revolutions of the past, revolutionaries of the future, the emergence of key technology revolutions occurring today, and what organizations, businesses, and individuals must do to become Future Ready. Ian shares his stories and observations from his work across the world and what he sees as the essentials of emerging as a successful value creator in the future.

2021-11-27 12:00:00
The Great Resignation in Canada: What it is and what are the consequences for employers and employees?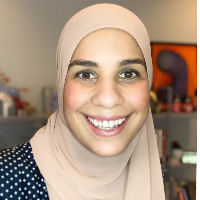 Nabeela Ixtabalan
EVP of People and Corporate Affairs, Walmart Canada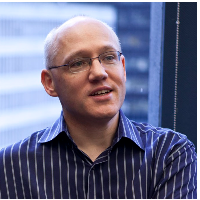 Ian Cook
VP People Analytics, Visier Inc.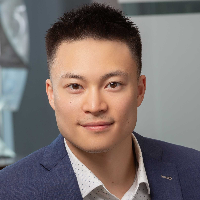 Dr. Navio Kwok
Vice President of Research and Marketing, Kilberry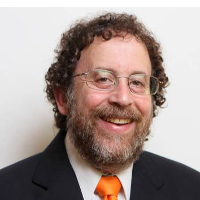 Harvey Schachter
Freelance Writer, The Globe and Mail
What is the Great Resignation, and where are the quitters going? What are the big business opportunities in Canada? Is Canada a good place to and how can companies attract these workers? We speak to our panelists to find out the answers to these questions.

2021-11-27 12:00:00
The Housing Crisis: Future Outlook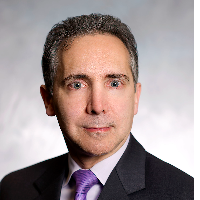 Sal Guatieri
Senior Economist, BMO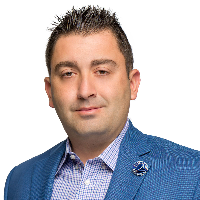 Peter Politis
CEO, Greybrook Realty Partners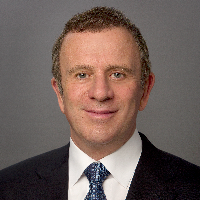 Peter Gilgan
Founder of Mattamy Homes and CEO of Mattamy Asset Management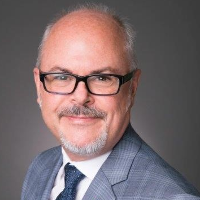 Mike Beg
SVP & Head, Real Estate Finance, Canadian Commercial Banking, BMO Financial Group
Join us for a panel discussion, where we will provide perspective on the current landscape, regional trends, housing and rental apartment markets, supply chain issues, affordability, and a look at what's ahead

2021-11-27 12:00:00
Bridging Inequity Gaps in the Workforce: Why does the gender wage gap still exist? And what can be done to close it?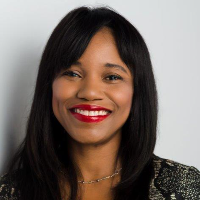 Caroline Gayle
Canadian Technology Health and Public Sector Lead | Managing Director at Accenture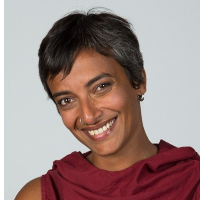 Raji Jayaraman
Associate Professor at the Munk School of Global Affairs & Public Policy and the Department of Economics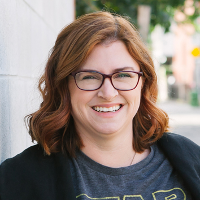 Allison Venditti
Career Coach, HR expert and Founder Moms at Work!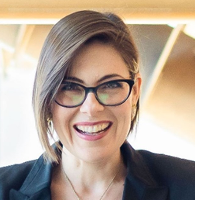 Commissioner Kadie Ward
Commissioner and Chief Administrative Officer, Pay Equity Commission, Ontario Ministry of Labour, Training and Skills Development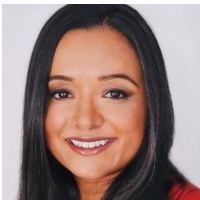 Rubina Ahmed-Haq
Personal Finance Journalist
The gender wage gap is real and affects women across the board and was made far worse during the pandemic. We will examine the reasons why women are still fighting for pay equity and what we can do to close the gap.

2021-11-27 13:15:00
Family Business Succession – Best Practices & Lived Experiences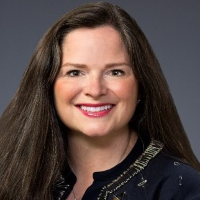 Margaret-Jean Mannix
Chairman, Viridian Family Office, Board Vice-Chair, Family Enterprise Canada & Board Chair Family Enterprise Foundation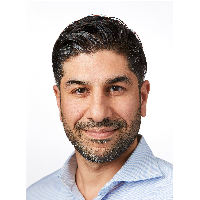 Naim Ali
Chief Executive Officer of SM2 Capital Partners, Board Director, Family Enterprise Canada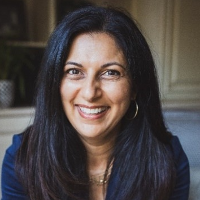 Ambreen Bhaloo
Family Enterprise Advisor| Facilitator | Certified Coach, Board Director, Family Enterprise Foundation
Why is intergenerational wealth preservation (IGWP) important and what does this entail? As a pillar of IGWP for enterprising families, what are the options for family business succession? What are the best practices? What are the biggest challenges? And how can we create success? We speak to our panelists to learn the answers to these questions as they share their stories and lived experiences.

Check out this site How Three Circles Changed the Way We Understand Family Business in advance of the conference.

2021-11-27 13:15:00
The Future of Work: What new skills will the future of work demand?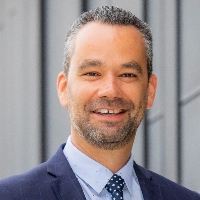 Pedro Barata
Executive Director Future Skills Center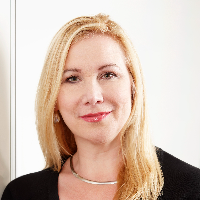 Dr. Wendy Cukier
Founder, Diversity Institute, Academic Director, Women Entrepreneurship Knowledge Hub, Research Lead, Future Skills Centre
Shamira Madhany
Managing Director and Deputy Executive Director at World Education Services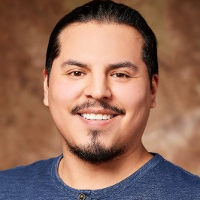 Rhode Thomas
Executive Director at The Centre for Indigenous Innovation and Technology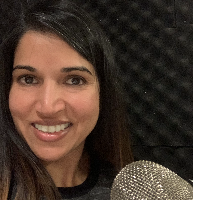 Manjula Selvarajah
Journalist, producer and syndicated tech columnist for CBC Radio One
Join us to hear about what skills, education, abilities, experience, and knowledge characteristics make someone more employable, today and in the future.

2021-11-27 13:15:00
Changemaking Through Art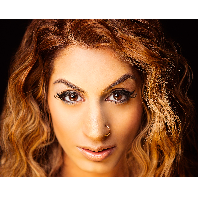 Farah Mitha
Singer-Songwriter & CEO, Firefly World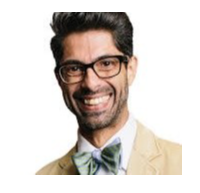 Hussein Janmohamed
Global Music Educator, Community Artist, Doctoral Candidate and Intercultural Music Producer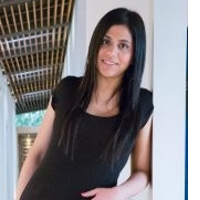 Alia Noormohamed
Designer, artist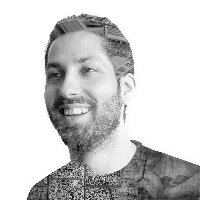 Aquil Virani
Visual artist and filmmaker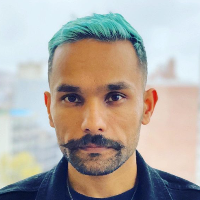 Ahmad Shuhib Zuhurooddin
Creative Director, Zahir X Batin
Changemaking Through Art: How has art driven change in past? Where is art having an impact on the future? How can we get involved?

2021-11-27 14:30:00
AKDN Institution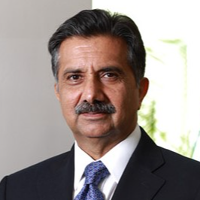 Sultan Ali Allana
Director of the Aga Khan Fund for Economic Development (AKFED) and Chairman of HBL
Hear from Mr. Sultan Ali Allana, Director of the Aga Khan Fund for Economic Development (AKFED) and Chairman of HBL. Sultan will talk about the role of AKFED, and how it situates itself in the context of the AKDN and it's work in financial inclusion.

2021-11-27 14:30:00
The Future of Healthcare: How is healthcare going to change in the future?
Dr. Katharine Smart
President CMA Whitehorse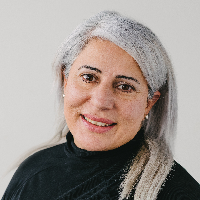 Zayna Khayat
Vice President, Business Development and Strategy, Teladoc Health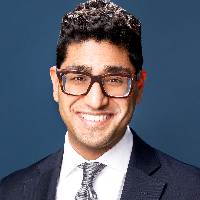 Dr. Adam Kassam
President, Ontario Medical Association
The Canadian healthcare system faces ongoing pressure to adopt new equipment and technology for improving healthcare administration and delivery. The pandemic helped push forward sophistication of technology, AI and delivery methods which point to an exciting future. It also exposed problems within the system from supply chain breakdowns to staff shortages and burnout, and the disproportionate impact on disadvantaged communities and Canadians in remote communities.

2021-11-27 14:30:00
EntreprenHERship Tea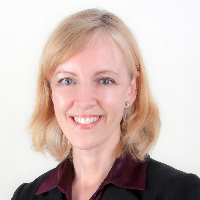 Mary Vellani
Senior Manager of Cash Management at the Lower Mainland North Commercial Banking Center for TD Bank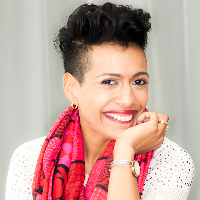 Dr. Saira Sabzaali
Registered Clinical Counsellor, Founder of Dragonfly Wellness Centre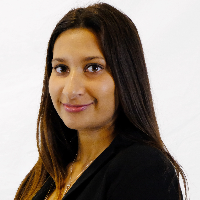 Leila Keshavjee
Founder, Happy Pops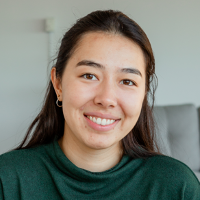 Qudsia Saadat
Co-founder and Head of Brand & Product at Radish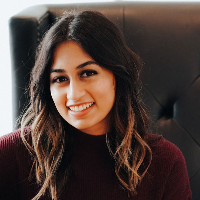 Rabia Dhanani
Founder, Siempre Eco
The EntreprenHERship Tea brings together and celebrates women entrepreneurs who have shown incredible entrepreneurial spirit, leadership, and resilience to protect and strengthen their business and their community.

2021-11-27 15:30:00
Alliances Time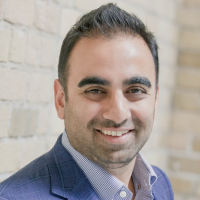 Alim Somani
Managing Director, Hatch Digital & Lead, Alliances Canada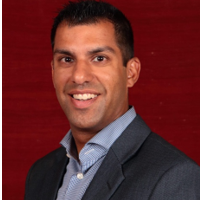 Shaez Allidina
Managing Partner, Evergreen Hotel Group, Vice Chair Alliances Canada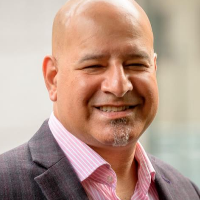 Yaseen Nimjee
Managing Director, M5V Developments, M5V Construction Management, Sundial Lakeview Retirement Residence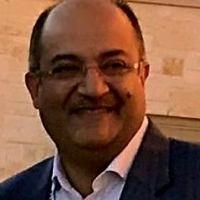 Al Nanji
Senior Operations Executive
Iman Kara
Brookefield Asset Management – Manager, Portfolio Management Infrastructure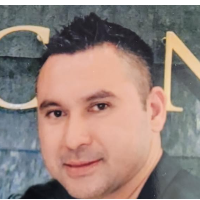 Parviz Azizi
Franchise Owner - Harnois Énergies, Président - Gestions Alborz Inc., Dealership Manager – U-Haul
Join Alliances Canada and learn more about the activities of the Alliances, IgniteExchange and how Alliances Canada supports Alliances to create and deliver value to its members by offering relevant platforms and fostering value-added partnerships for further collaboration and growth.

After the main session be sure to join the Alliances Lounge where we will have the Alliance 4 Social Equity talking about the impact of the pandemic on the not for profit/charity sector. The speakers will discuss how their work speaks to the changing landscape of the sector, creative innovations that they are bringing to their work, and the potential impact of their efforts in changing the face of how we do business.

2021-11-28 11:00:00
Opening Keynote: The State of the Global Economy and Thoughts on a Post COVID-19 Recovery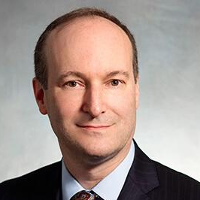 Doug Porter
Chief Economist, BMO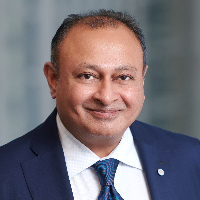 Nadim Hirji
Executive Vice President & Head, BMO
Join us for a fireside chat as Nadim Hirji, Head of Canadian Commercial Banking at BMO and Douglas Porter, BMO's Chief Economist, explore the state of the global economy and provide their thoughts and insights about a post COVID recovery.

2021-11-28 12:00:00
The Changing Face of the Workplace: How the world of how we work could change forever.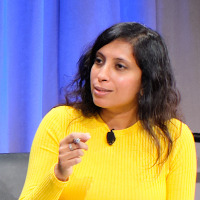 Dr. Salima Bhimani
Chief Strategist & Director of Equity + Inclusion + Systemic Change, Google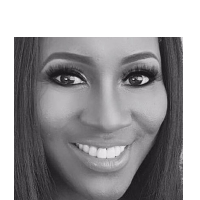 Nadine Spencer
CEO, BrandEQ Group Inc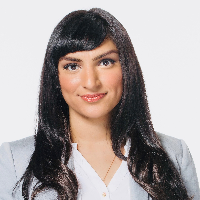 Farrah Merali
Reporter & Editor, CBC News
As we eventually emerge from this crisis, will we work differently? Join us to hear about the lessons learned from the work from home model and what the future of work will look like as we talk to leaders from leading organizations in North America.

2021-11-28 12:00:00
Belonging, with Imran Amed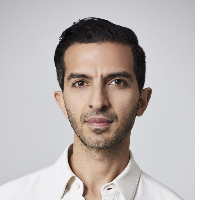 Imran Amed
Founder, CEO & Editor-in-Chief, Business of Fashion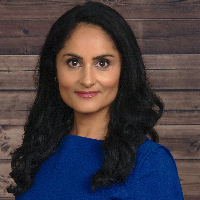 Zulekha Nathoo
Award-winning Digital/Broadcast Journalist
Join us to hear from fashion icon, Imran Amed as he talks to Zulekha Nathoo about becoming one of fashion's leading writers, thinkers and commentators.

2021-11-28 12:00:00
Pluralism and Peace through Allyship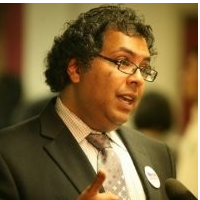 Mayor Naheed Nenshi
Past Mayor, City of Calgary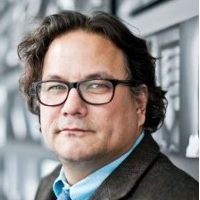 Jesse Wente
Ojibwe broadcaster, curator, producer, activist, and public speaker, The Indigenous Screen Office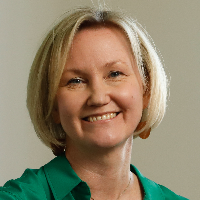 Meredith Preston McGhie
Secretary General, Global Centre for Pluralism
In order to advance more pluralistic societies, policymakers, practitioners and changemakers must be able to identify the gaps in their country's treatment of diverse individuals and work towards inclusion over time. Could this be achieved through allyship?

2021-11-28 13:15:00
The Good Side of Money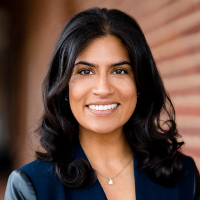 Rehana Nathoo
Founder & CEO, Spectrum Impact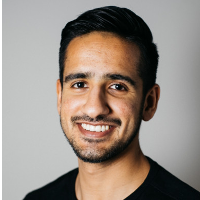 Danish Ajmeri
Head of Crypto @ Wealthsimple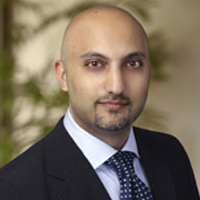 Latif Nurani
Partner, Spiegel & McDiarmid LLP
Cryptocurrencies are said to be democratizing money and levelling the playing field. Investors are looking for their investments to have positive impacts on society as much as their portfolios. Is it possible for these new financial trends to help investors and entrepreneurs build profitable businesses while operating within an ethical framework? Join Rehana Nathoo, Founder and CEO of Spectrum Impact and Danish Ajmeri, Head of Crypto at Wealthsimple, to find out.

2021-11-28 13:15:00
The Fast Forward Future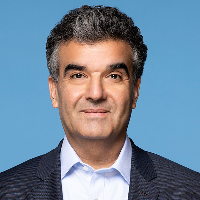 Asiff Hirji
President, Figure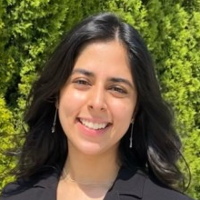 Mishaal Lakhani
Freshman at Minerva Schools at KGI | TKS Alumni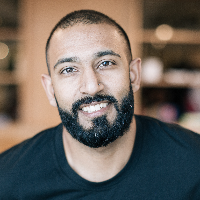 Navid Nathoo
Co-Founder and CEO, The Knowledge Society (TKS)
The Fast Forward Future: What is the new normal? What are emerging technologies that are disrupting our future? What are tangible impacts that they are going to have? Are our youth prepared for the next generation?

2021-11-28 13:15:00
Working Towards a Green Post-Pandemic Recovery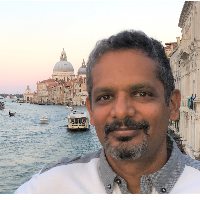 Galeeb Kachra
Senior Scientist & National Environmental Policy Act (NEPA) Coordinator, Fisheries Services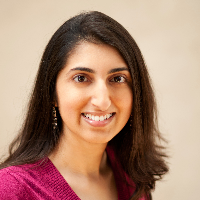 Sonam Velani
Founder and CEO, The Urban Resilience Studio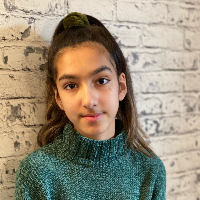 Naila Moloo
15-year-old author, innovator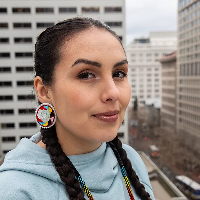 Brook Thompson
Master's student in Environmental Engineering at Stanford University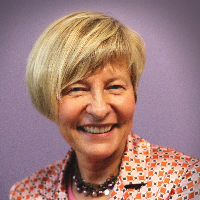 Denise Amyot
President and CEO, Colleges and Institutes Canada
Climate change is the most urgent threat facing us, and as we work to rebuild our economies post-pandemic, it is critical to focus on a green recovery that centres on climate justice. What should a green recovery look like, what does climate justice mean, what are the barriers facing us – and how can we overcome them, what are the key actions for achieving a green recovery, how do we build sustainable infrastructure, and how can the green recovery be financed?

2021-11-28 14:30:00
Women in Leadership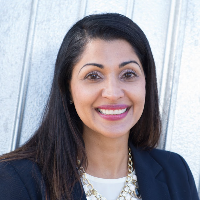 Salima Ebrahim
Chief to the City Manager, City of Edmonton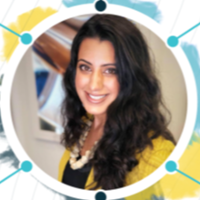 Saleema Vellani
Author, Speaker, Adjunct Professor and Founder and CEO of Ripple Impact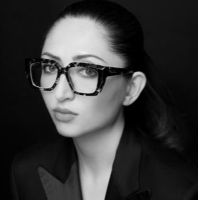 Maria Karimi
Fashion Designer, Master Bespoke-Tailor, Creative-Director, Founder of MAR and VGAN STYLES.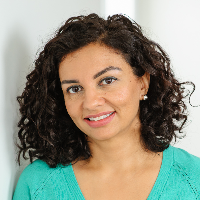 Dr. Amynah Somani
Chiropractor, Co-Founder Carb Smart Express
Join us for a panel discussion with three incredible women who have paved their own paths to success and have become thriving entrepreneurs in very different industries. We will be sharing the journeys of Maria Karimi, Master Bespoke Tailor, Designer and Creative Director for her luxury brand MAR and cruelty-free life-style brand VGAN STYLES; Dr. Amynah Somani, co-founder of Carb Smart Express; and Saleema Vellani, Founder and CEO of Ripple Impact and author of "Innovation Starts with I". Come along as we discuss their successes and hurdles and what led them to be so passionate about their work and life.

2021-11-28 14:30:00
Moving Fast Forward from an International Perspective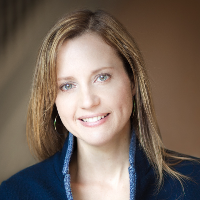 Dr. Samantha Nutt
Global Humanitarian, Founder of War Child & Public Health Specialist
Join us as we hear from award-winning humanitarian as she recaps the 2021 IgniteDigital Conference and provides attendees with an international perspective on our options on how to move forward.

2021-11-28 15:30:00
Re-Emerging, Lessons from Astronaut Dr. Dave Williams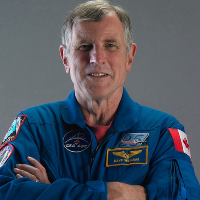 Dr. Dave Williams
Record-breaking Astronaut, Aquanaut & Leadership Expert
Join us for a special keynote presentation by Dr. David Williams as he talks to us about the role of resilience in his journey, environmental stewardship and how to re-emerge stronger.
Our Speakers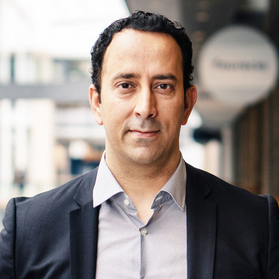 Ian Khan
Futurist, Educator and Filmmaker
Ian is a BBC, CNN, Fox, Forbes featured technology futurist and a Future Readiness pioneer. A highly prolific thought leader who has worked with clients including Intel, ServiceNow, Microsoft, Telus and hundreds of leading organizations and is the creator of the Future Readiness Score.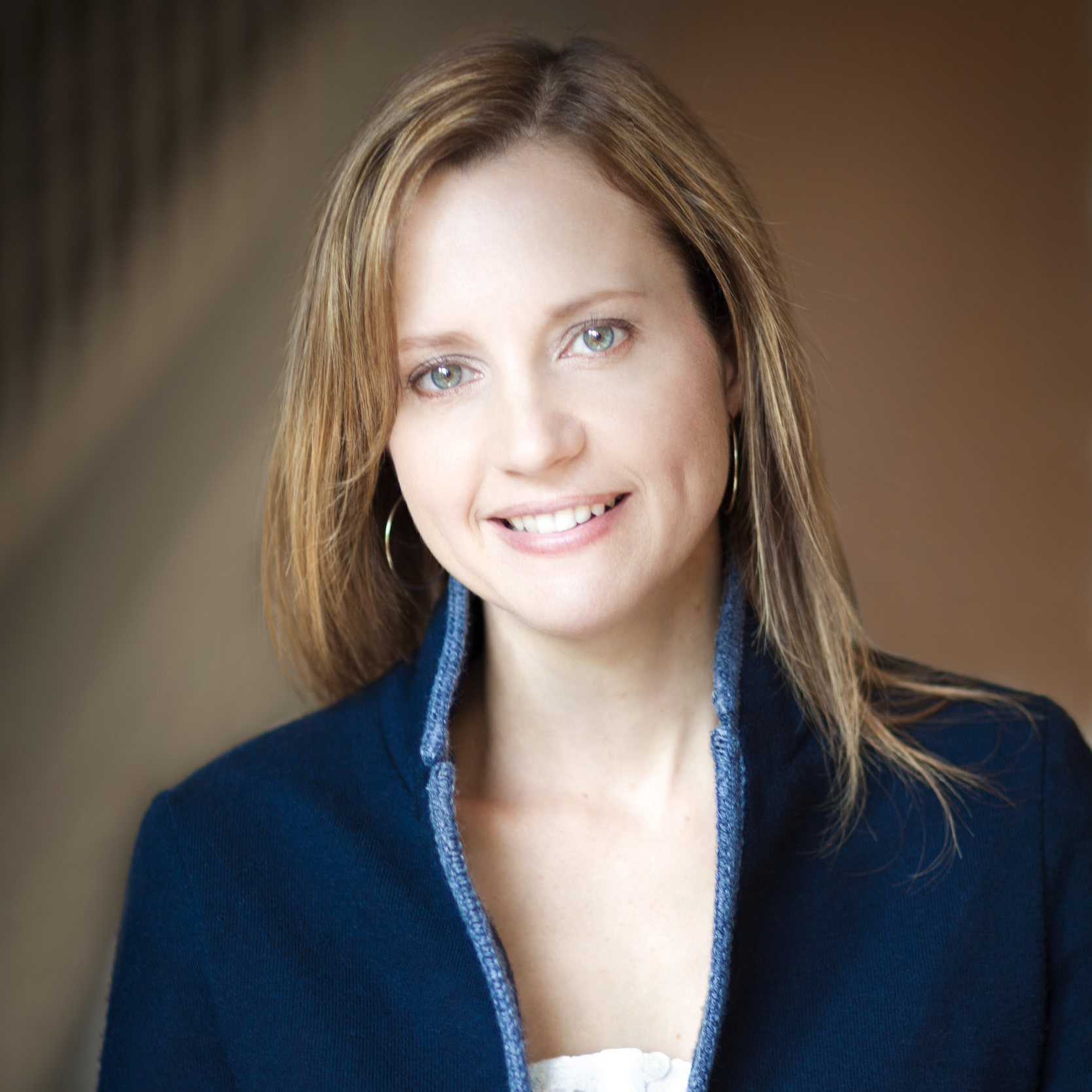 Dr. Samantha Nutt
Global Humanitarian, Founder of War Child & Public Health Specialist
Dr. Samantha Nutt is an award-winning humanitarian, bestselling author and medical doctor. She's the founder of the renowned humanitarian organizations, War Child Canada and War Child USA, and has worked with children and their families at the frontline of many of the world's major crises – from Iraq to Afghanistan, Somalia to the Democratic Republic of Congo, and Sierra Leone to Darfur, Sudan. With a background in public health, she continues to put science at the forefront of her international work. A leading authority on current affairs, war, international aid, public health, and foreign policy, Dr. Nutt is one of the most intrepid and recognized voices in the humanitarian arena and is a highly sought-after public speaker in North America.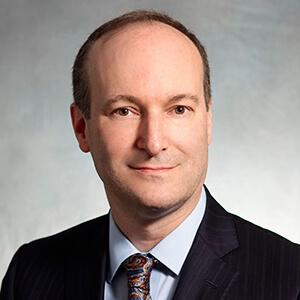 Doug Porter
Chief Economist at BMO Capital Markets
Doug has over 30 years of experience analyzing global economies and financial markets. As chief economist at BMO Financial Group, he oversees the macroeconomic and financial market forecasts and co-authors the firm's weekly flagship publication, Focus. Doug manages the team that won the prestigious Lawrence Klein award for forecast accuracy of the U.S. economy, and was named by Bloomberg as top Canadian forecaster.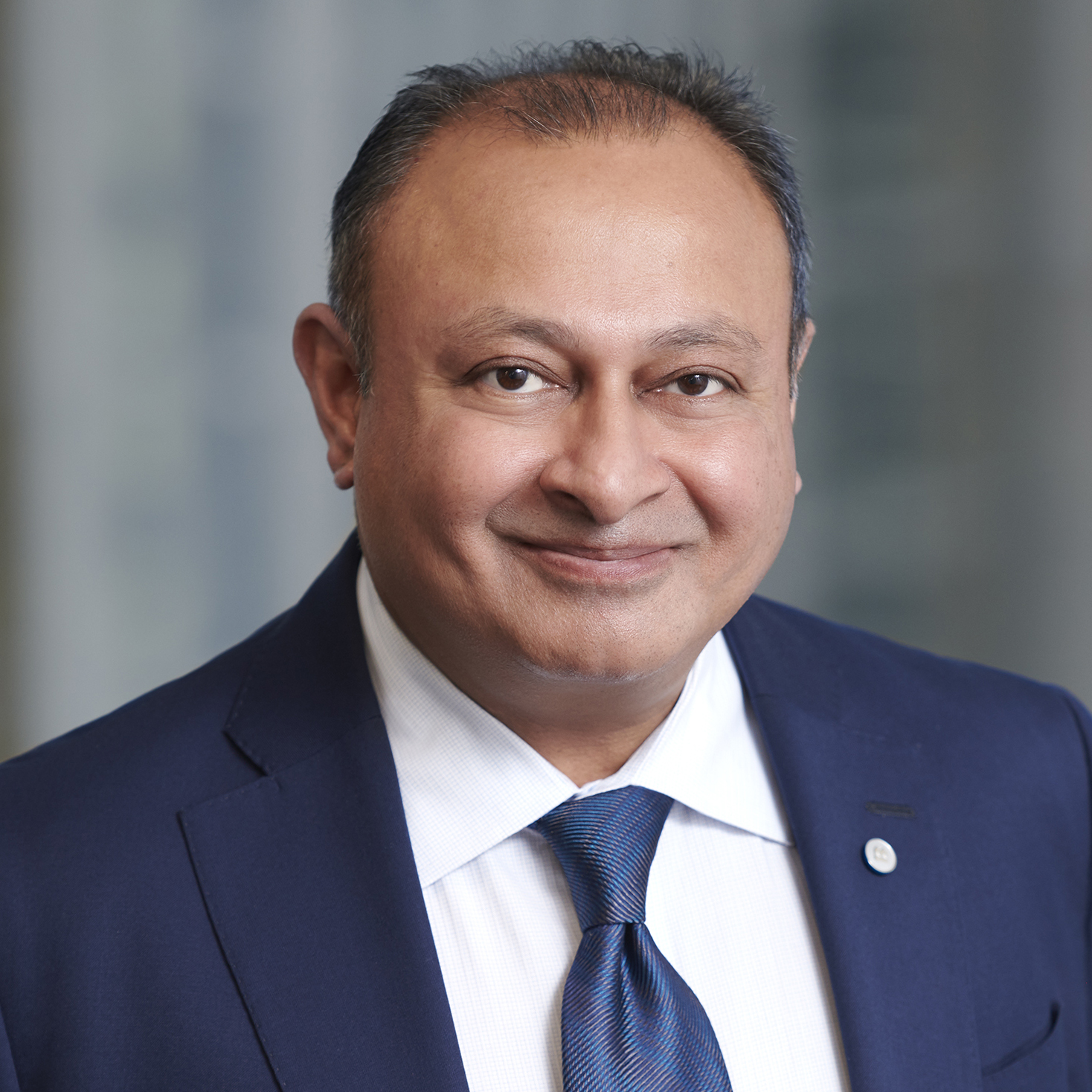 Nadim Hirji
Executive Vice-President & Head, BMO Commercial Bank
Nadim is responsible for the strategic growth and leadership of Canadian Commercial Banking within BMO. Nadim serves on the Board of BMO Life Insurance Company and BMO Life Assurance Company and is a voting member of the BMO Corporate Donations Committee. Externally, he serves on the Board of the Canadian Business Growth Fund, a $545 million fund dedicated to support Canadian entrepreneurs and is on the Board of the Providence Healthcare Foundation, including acting as Chair of the Silver Ball Gala.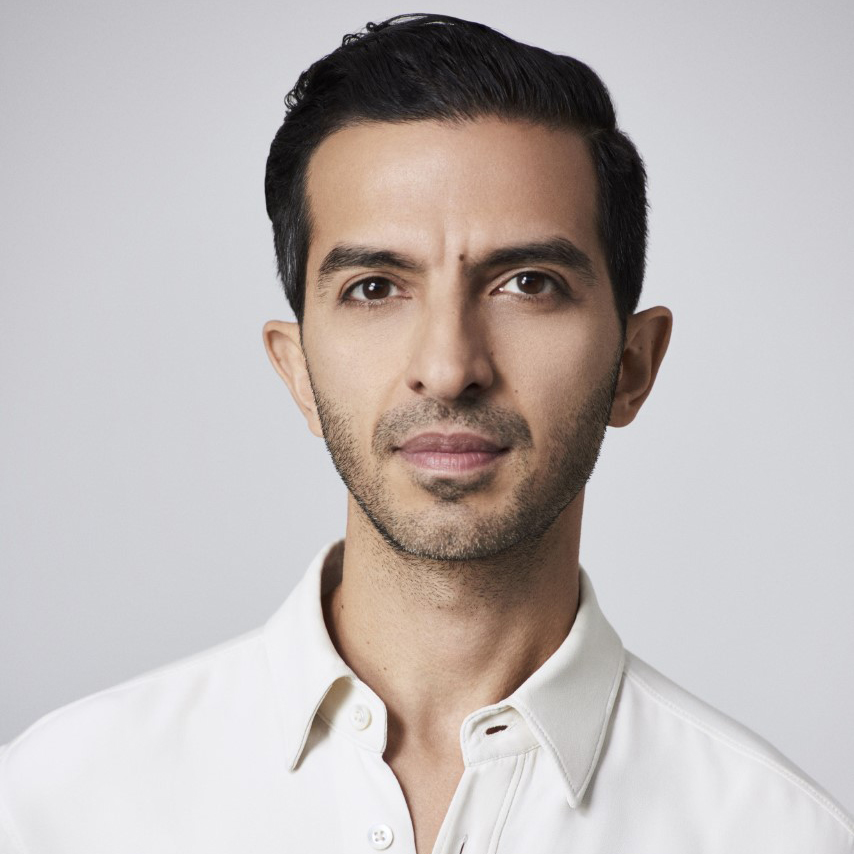 Imran Amed
Founder and CEO, The Business of Fashion
Imran Amed is one of fashion's leading writers, thinkers and commentators, and is founder, CEO and editor-in-chief of The Business of Fashion(BoF), a modern media company and the authoritative voice of the $2.5trillion global fashion and luxury industries. Headquartered in London, BoF receives more than 1.5million unique visitors per month and has more than 6million followers on social media.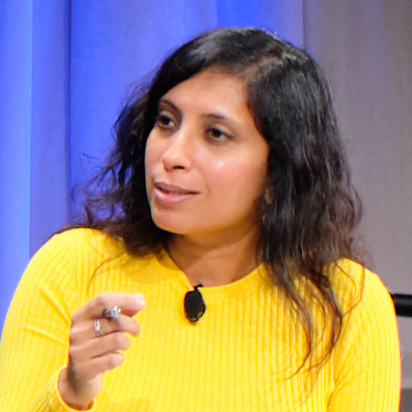 Dr. Salima Bhimani
Chief Strategist & Director of Equity + Inclusion + Systemic Change, the Other Bets
Salima leads, partners with and enables the Other Bets, Alphabets Moonshot companies, to achieve equity, inclusion and diversity (EID) through systemic transformations. She came to Alphabet as an award-winning EID practitioner of 23 years having worked in the public, private, international and academic sectors. Over the decades, Salima has consistently stepped into her role as a social transformation leader, innovator and equity polymath, committed to human centered change.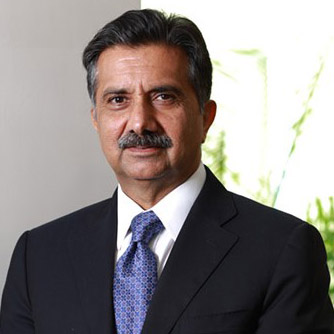 Sultan Ali Allana
Director of the Aga Khan Fund for Economic Development (AKFED) and Chairman of Habib Bank Limited (HBL)
With over 35 years of experience in retail, corporate and investment banking, Mr. Allana is also the Chairman of Habib Bank Limited (HBL), which is the largest bank in Pakistan with over 1,650+ branches serving 30 million customers worldwide. Since 1997, Mr.Allana has also been serving as a Director of the Tourism Promotion Services Pakistan Limited, the owners and the operators of the Serena Hotels in Pakistan. Mr. Allana holds Undergraduate and Post Graduate degrees from McGill University and the University of Wisconsin in Engineering and Management.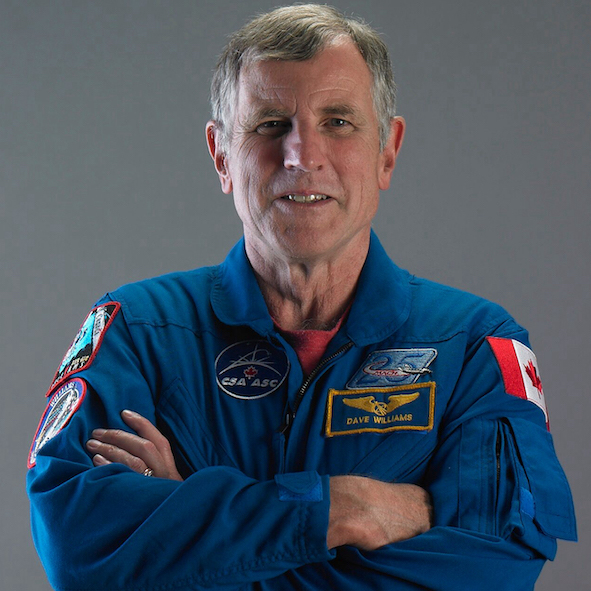 Dr. Dave Williams
Record-breaking Astronaut, Aquanaut & Leadership Expert
A true Canadian hero - Dr. Dave Williams is an emergency room specialist, former hospital CEO, Aquanaut, Astronaut and the only non-American to hold a Directorship at NASA. He has extensive experience leading organizations where uncontrolled risks can have significant consequences - offering unique insights to help tell the many stories he shares.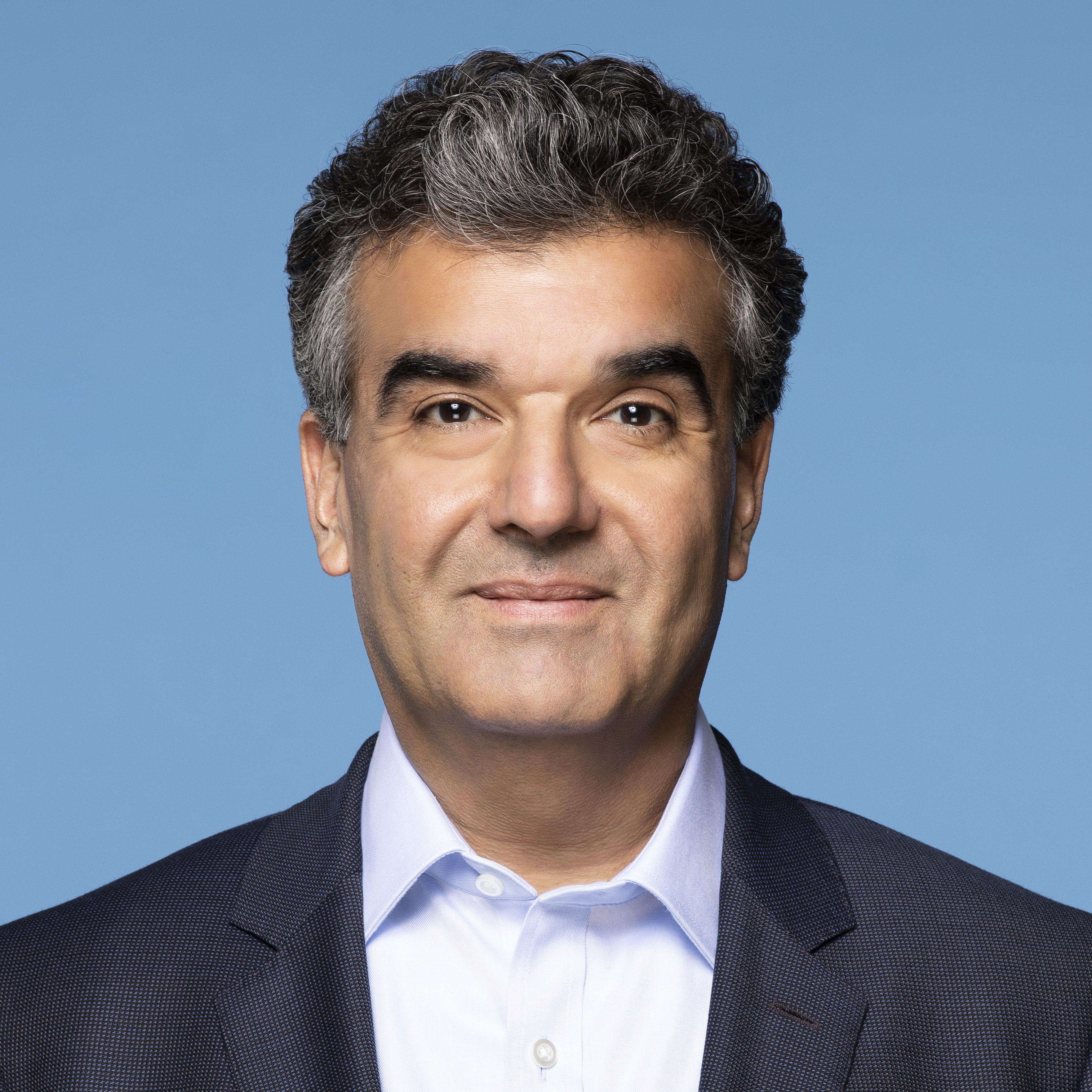 Asiff Hirji
President, Figure
Asiff is the President of Figure, a company transforming financial services through blockchain technology. Asiff is focused on scaling the investing, banking and payment businesses, expanding internationally and launching new products. Asiff was formerly President & Chief Operating Officer of Coinbase, the world's leading crypto currency company. Asiff serves on the boards of Nubank and Forge, is a former public board member of Advent Software and Citrix Systems Inc. and served on the boards of Saxo Bank, TES Global, RentPath, and Eze Software.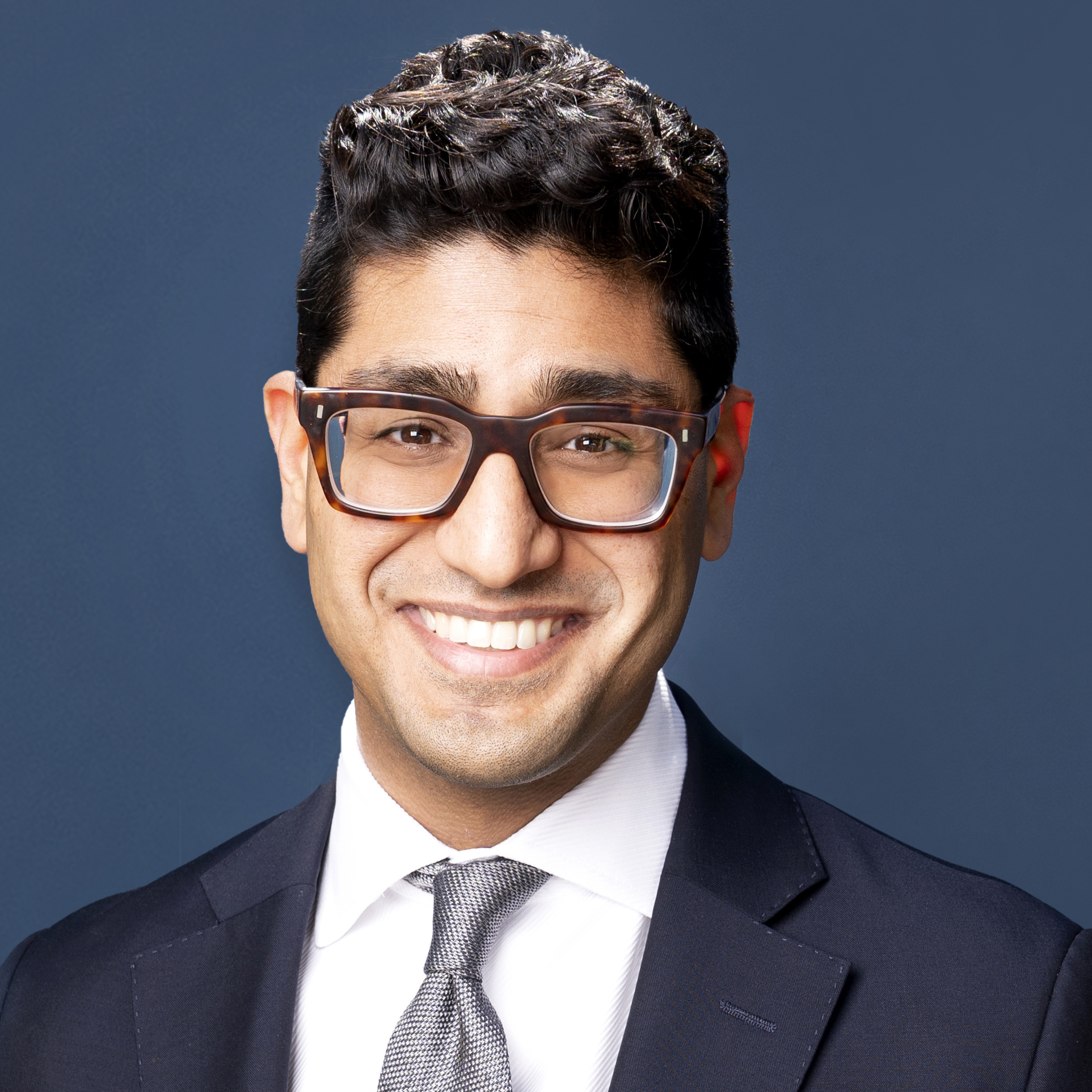 Dr. Adam Kassam
President, Ontario Medical Association
Dr. Adam Kassam works as a physiatrist — also known as a rehabilitation doctor — and is a clinical associate at Runnymede Healthcare Centre and Athlete's Care in Toronto, while also holding privileges at Sinai Health and St. Joseph's Health Care London. His clinical practice focuses on musculoskeletal and neurological rehabilitation of patients who have had muscle, bone or nerve injuries, including those with strokes, spinal cord injuries, brain injuries and amputations. Dr. Kassam is a faculty lecturer at the University of Toronto's Department of Medicine – Division of Physical Medicine and Rehabilitation, and has served as a board member on the Heart & Stroke Foundation's Young Leaders Committee. Dr. Kassam is often called upon as a contributing writer and medical expert by both national and international publications and media outlets. His work has been featured in the CBC, CNN, Sydney Morning Herald, Chicago Tribune, CTV News and Globe and Mail.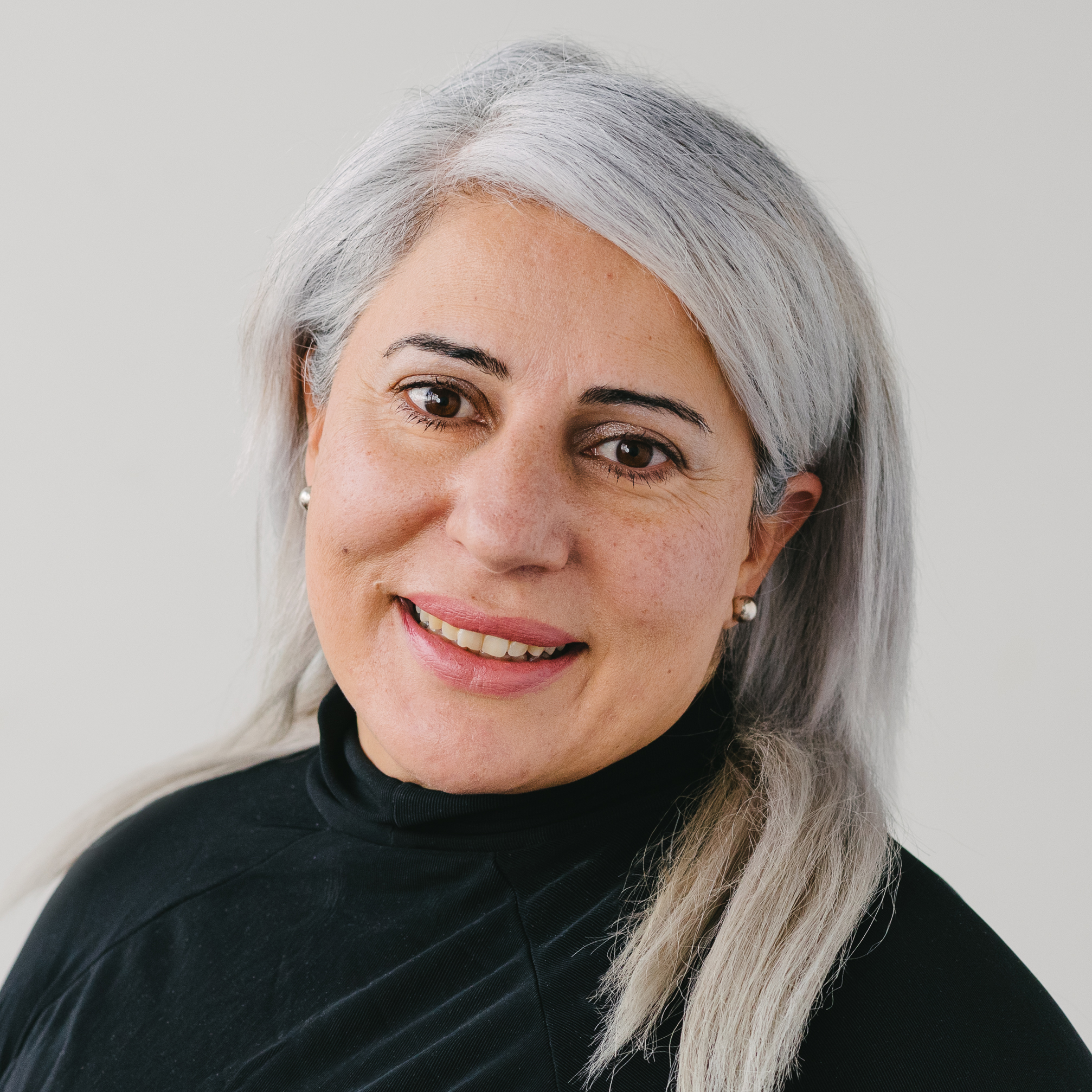 Zayna Khayat
VP of Business Development & Strategy,Teladoc Health
Zayna previously led the Futures team with national home healthcare and aging non-proift, SE Health, as their Future Strategist. Zayna was previously the lead of health system innovation at MaRS Discovery District, a health innovation hub in Toronto. In 2017 she was seconded to the REshape Innovation Centre at Radboud university medical centre in the Netherlands. Zayna completed her Ph.D. in diabetes research from the University of Toronto (2001), followed by a career in strategy consulting, including as a Principal in the healthcare practice of The Boston Consulting Group (BCG).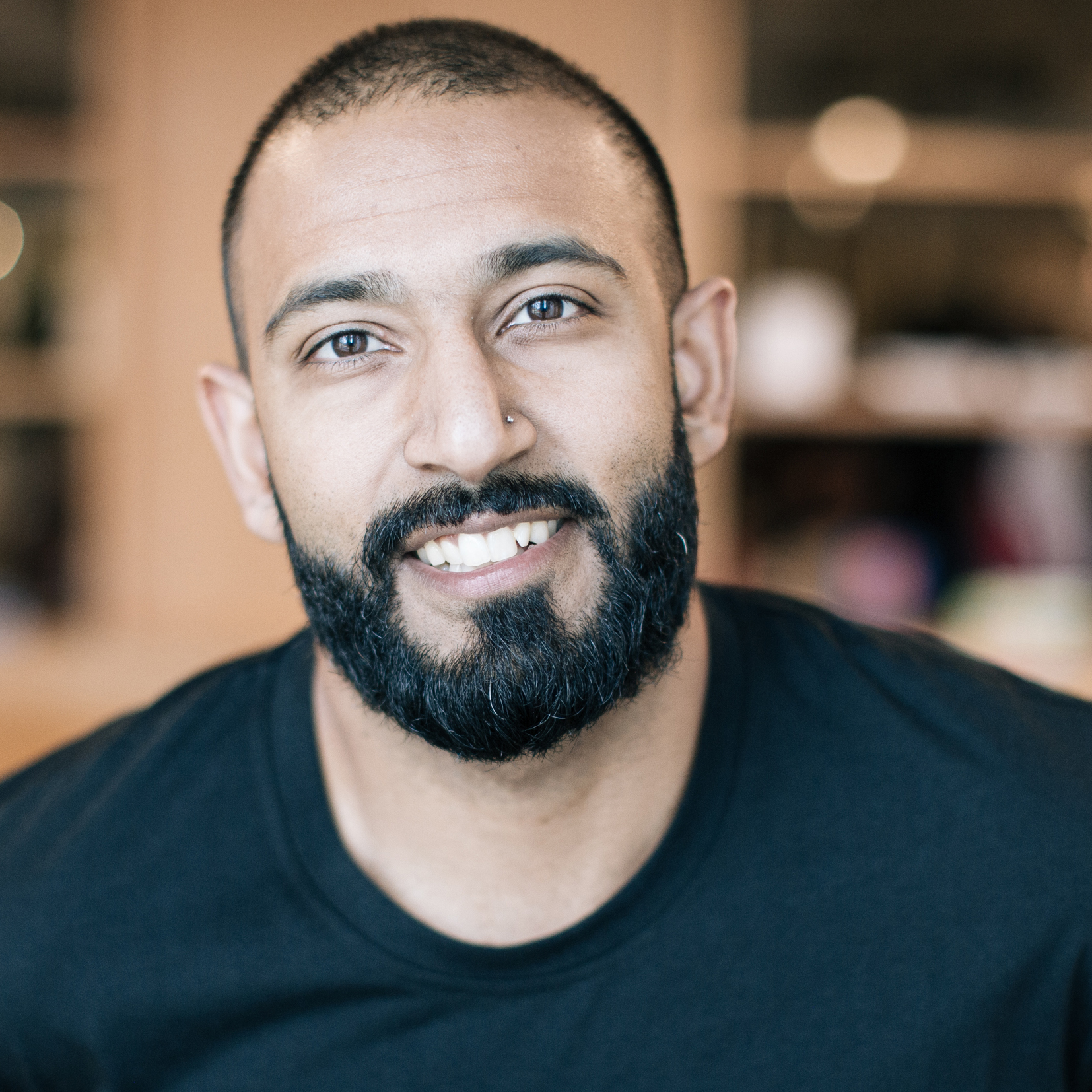 Navid Nathoo
Co-Founder, The Knowledge Society (TKS)
TKS is a global human accelerator that aims to develop the potential of young innovators to impact tomorrow's world by exposing them to problem solving in different disciplines of technology such as Artificial Intelligence, Quantum Computing, Nanotechnology, and Genetic Engineering. Prior to his role at TKS, Navid was the founder and CEO of Airpost, a cloud security company based in Silicon Valley which was acquired by Box (NYSE: BOX) in early 2015. Post-acquisition, Navid led the artificial intelligence and machine learning team.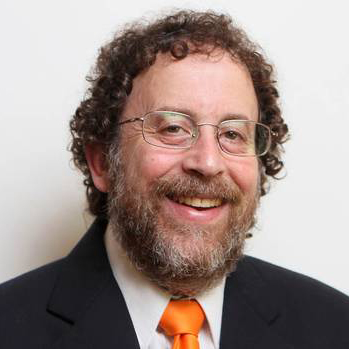 Harvey Schachter
Freelance Writer, The Globe and Mail
Harvey is a writer, specializing in management and business issues. He writes two columns for the Globe and Mail – Managing on Saturdays and Power Points on Thursdays. He also writes The Leader's Bookshelf column for Canadian Government Executive. In November, his next book will come out on Amazon, a series of letters on leadership, management and careers with retired tech CEO Sheelagh Whittaker, When Harvey didn't meet Sheelagh.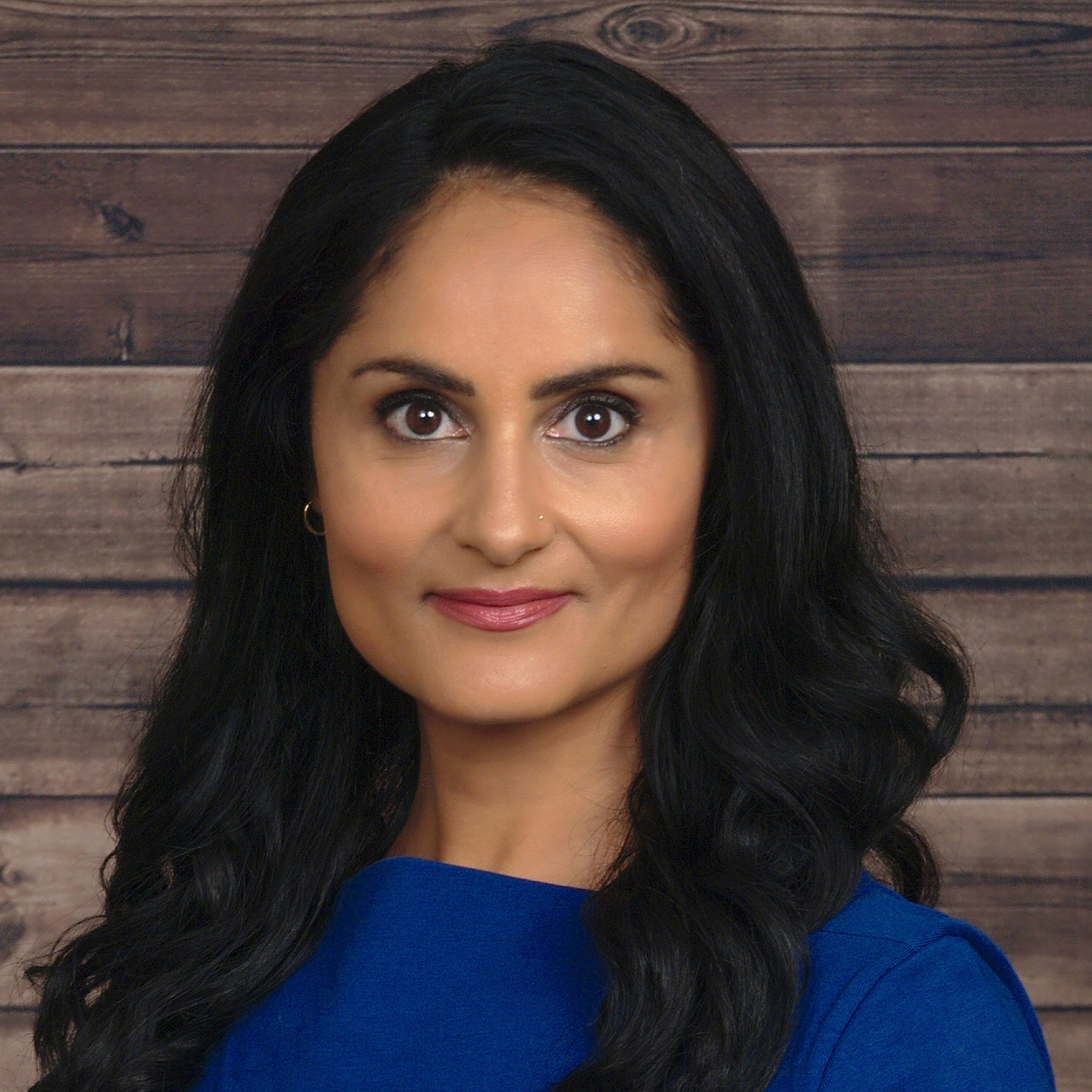 Zulekha Nathoo
Award Winning Broadcast and Digital Jounalist
Zulekha is an award winning broadcast and digital journalist based in the US. She contributes to several news outlets including the BBC, covering stories about culture and inequality. She also recently produced an in-depth podcast feature about COVID and grief. Zulekha has previously worked for the CBC in Toronto and Los Angeles as a national arts & entertainment correspondent. She has interviewed some of the biggest names in Hollywood including Angelina Jolie, Denzel Washington and Ryan Gosling. Zulekha also reported live from major events such as the Oscars, Grammy Awards and the Harvey Weinstein trial in New York.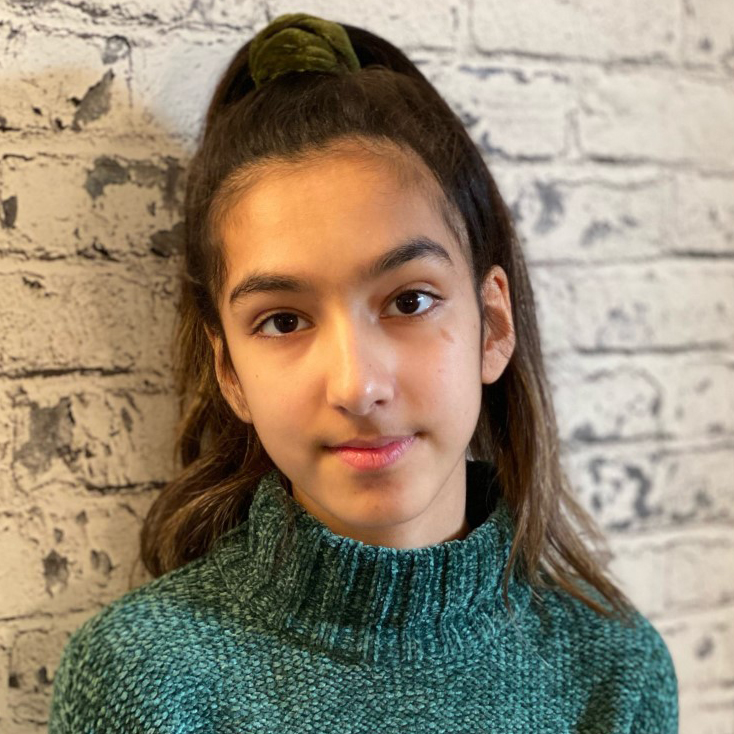 Naila Moloo
15 year old Innovator, Author
Naila is an author. At just 15 years of age she is passionate about making impact in the sustainability sector. She is currently building transparent and flexible solar cells in a lab leveraging nanomaterial, as well as developing a bio-plastic from duckweed through interning at Pond Biomaterials. Her debut novel, "Chronicles of Illusions: The Blue Wild" was published when she was 14 and she is currently working on a sequel.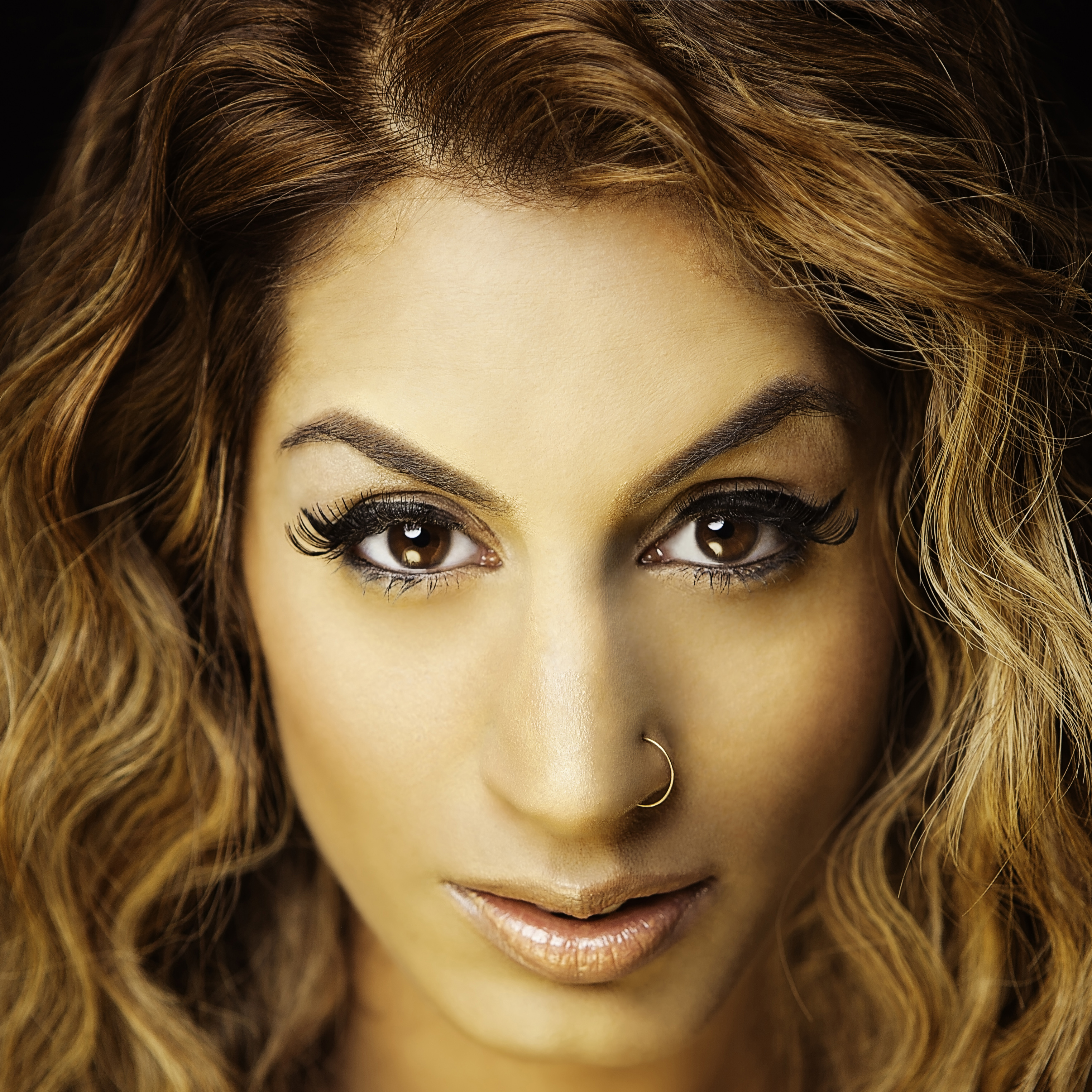 Farah Mitha
Award winning Singer/Songwriter/Artist
Indian/Canadian singer-songwriter Farah Mithais an exciting new voice in the modern music sphere. Her voice and style evoke a soulful world-pop sound, reminiscent of her many influences including, Michael Jackson, Sean Paul, Shreya Goshal, Alicia Keys, Mariah Carey & Whitney Houston. Her mission as an artist is to use her platform and music towards the betterment of humanity by creating a world full of 'Fireflies' - people who shine as the brightest versions of themselves. Join Firefly World and become a Firefly by joining her at IAmFarahMitha.com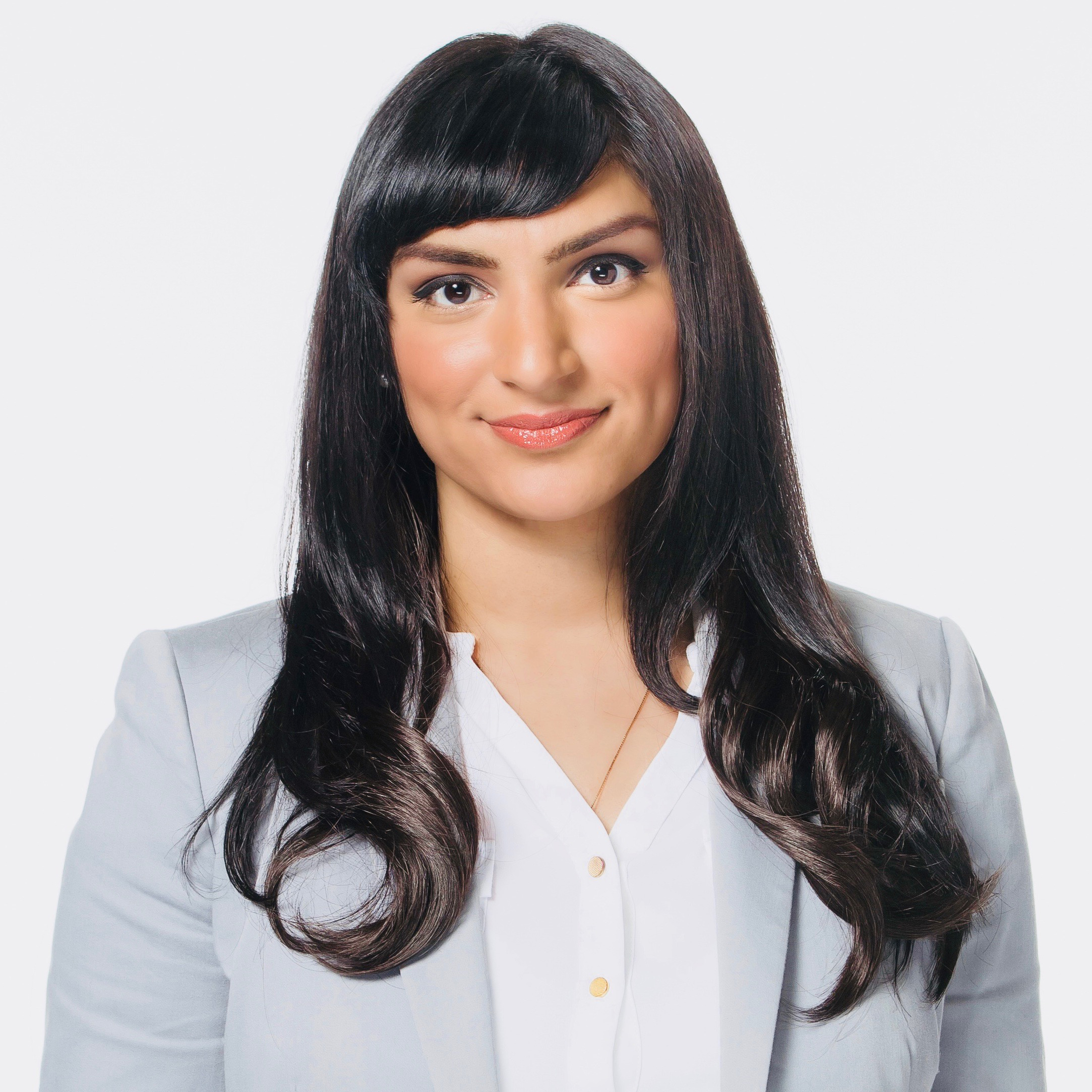 Farrah Merali
Reporter/Editor at CBC News
Farrah Merali is a multi-platform journalist with CBC News. Though currently based in Toronto, she has worked out of the CBC News bureaus in the U.K., Washington D.C. and Vancouver, where she spent more than five years. Her work has been recognized regionally and nationally at the RTDNA (Radio Television Digital News Association) awards, and most recently she was nominated for Best Local Reporter at the 2020 Canadian Screen Awards.
Galeeb Kachra
Senior Scientist & National Environmental Policy Act (NEPA) Coordinator Fisheries Service
Galeeb grew up in Kenya and emigrated to the U.S. to complete his senior year of high school. He earned two bachelor degrees from the University of Pennsylvania, balancing din and dunya: Environmental Systems Engineering and Islamic Studies & Arabic. He later earned a master's degree in Environmental Leadership from Tufts University. Most recently, he has completed 5 years as a contracted environmental coordinator at the U.S. National Oceanic and Atmospheric Administration (NOAA) on the west coast, focusing on the environmental impact of fisheries and endangered species protection.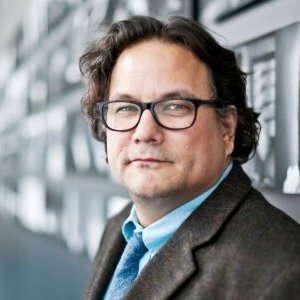 Jesse Wente
Co-Executive Director at The Indigenous Screen Office
Jesse Wente is an Anishinaabe writer, broadcaster, speaker and arts administrator. Born and raised in Toronto, his family comes from Chicago and Genaabaajing Anishinaabek and he is a member of the Serpent River First Nation. Jesse is best known for more than two decades spent as a columnist for CBC Radio's Metro Morning. In summer 2020, he was appointed Chair of the Canada Council for the Arts, the only First Nations person to ever hold the position. Jesse was named the founding Director of the Indigenous Screen Office in February 2018. His first book "Unreconciled: Family, Truth and Indigenous Resistance" is a national bestseller and was picked as one of best books of 2021 by Chapters-Indigo.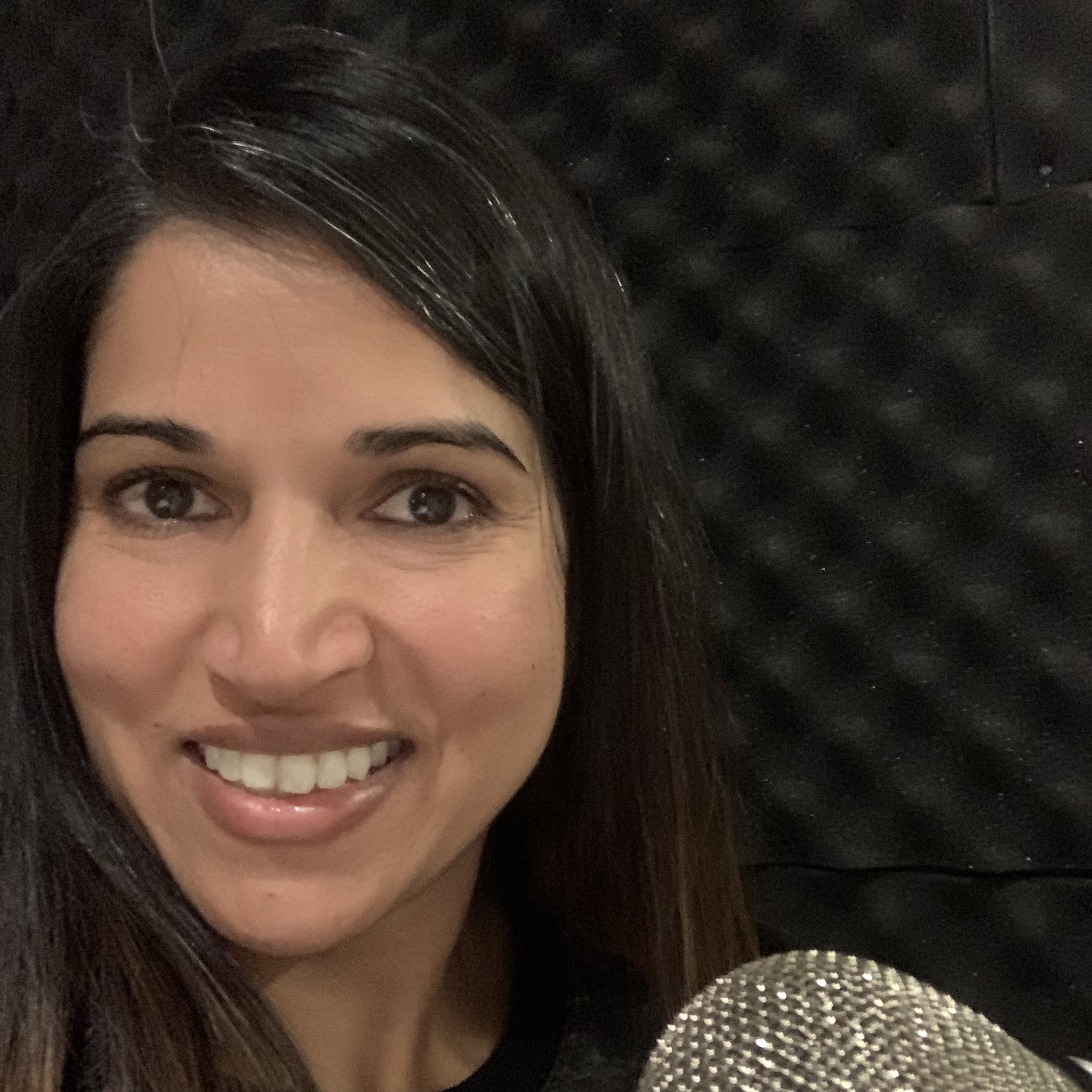 Manjula Selvarajah
Journalist, CBC National Columnist, CBC Guest Host
Manjula Selvarajah is a national columnist for CBC Radio's 20-plus radio stations across the country. An occasional radio host for CBC's Ontario shows, she is a frequent emcee and moderator, with repeat speaking appearances at Elevate, Mars Discovery District and Collision. Formerly, she was on the executive team of a now acquired Toronto-based startup and holds a degree in Engineering from Queen's University. She is co‐founder of the non-profit Tamil Women Rising and sits on the boards of Jumpstart Refugee Talent and Scientists in School.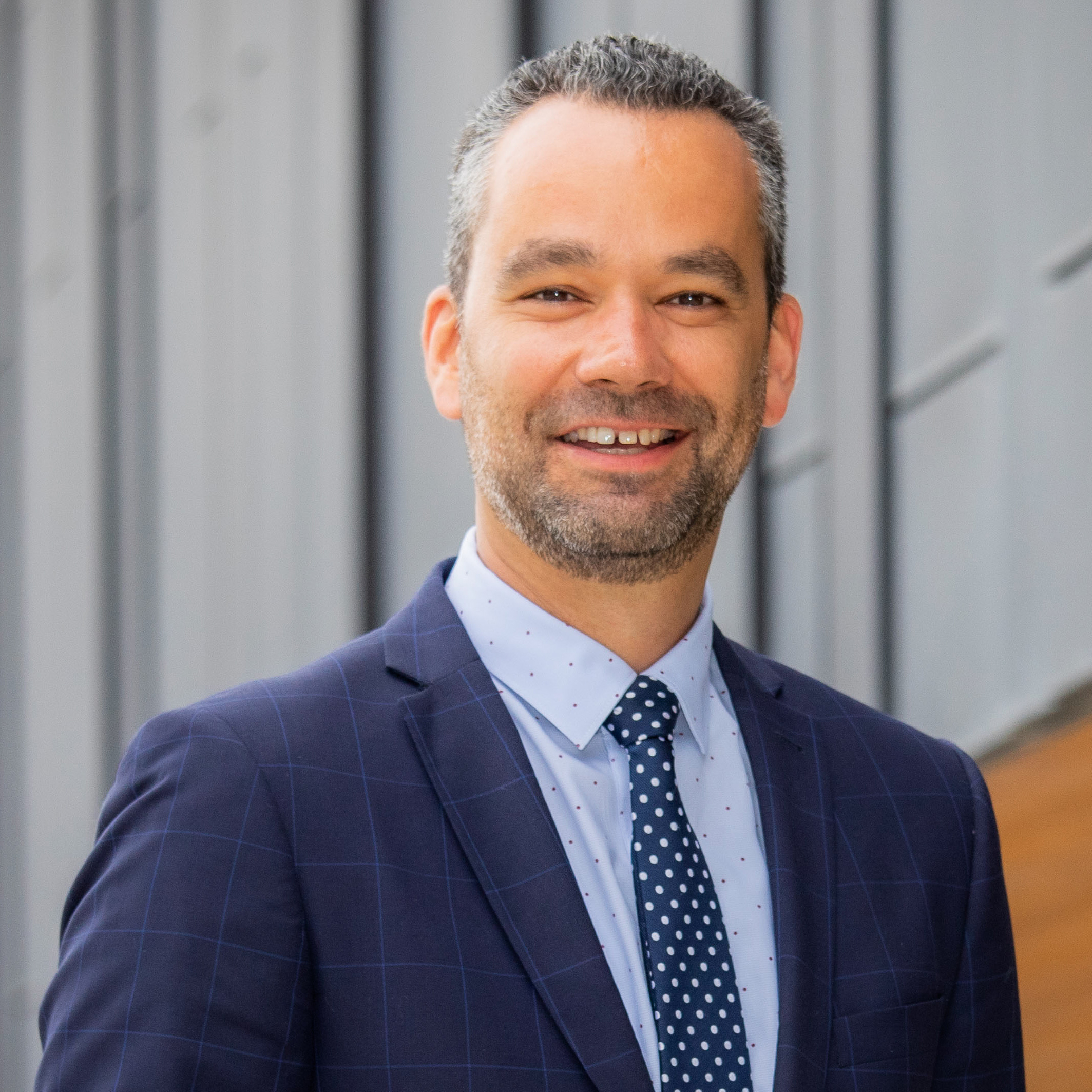 Pedro Barata
Executive Director at Future Skills Centre
As the Executive Director of the Future Skills Centre, Barata works with the key project partners to realize the Centre's mandate and objectives: to build a network of key partners and stakeholders, lead and invest in cutting-edge research, test and evaluate innovative projects, and ensure that knowledge is shared and acted on.During his tenure as United Way Greater Toronto's Senior Vice President of Community Impact & Strategy, he oversaw United Way's $94M community investment and partnership strategy as well as communications, policy and public affairs, research and evaluation, and cross-organizational strategy. Prior to joining United Way, Barata held roles at the Atkinson Foundation, Family Service Toronto, Social Planning Toronto, and the City of Toronto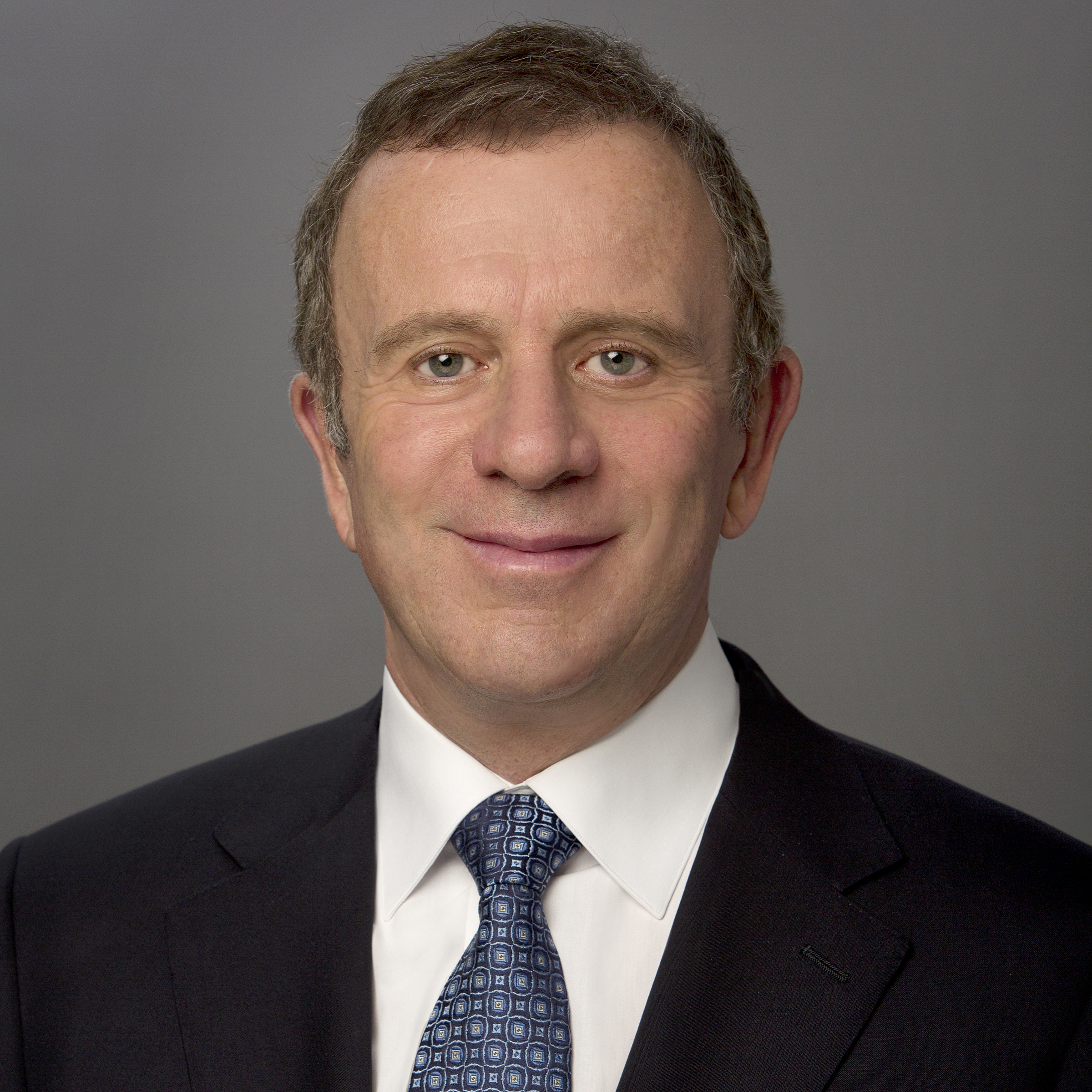 Peter Gilgan
CEO at Mattamy Homes
Peter Gilgan is the Chairman & CEO of Mattamy Asset Management Inc., a firm he founded in 2018 to build and hold a diversified portfolio of investments and businesses across geographies, asset classes and the spectrum of risk and return. Mattamy Asset Management is the parent company of Mattamy Homes, the largest privately owned homebuilder in North America, which Mr. Gilgan founded in 1978. Mattamy Homes has operations across Canada and the United States, and every year helps more than 8,000 families realize their dream of home ownership.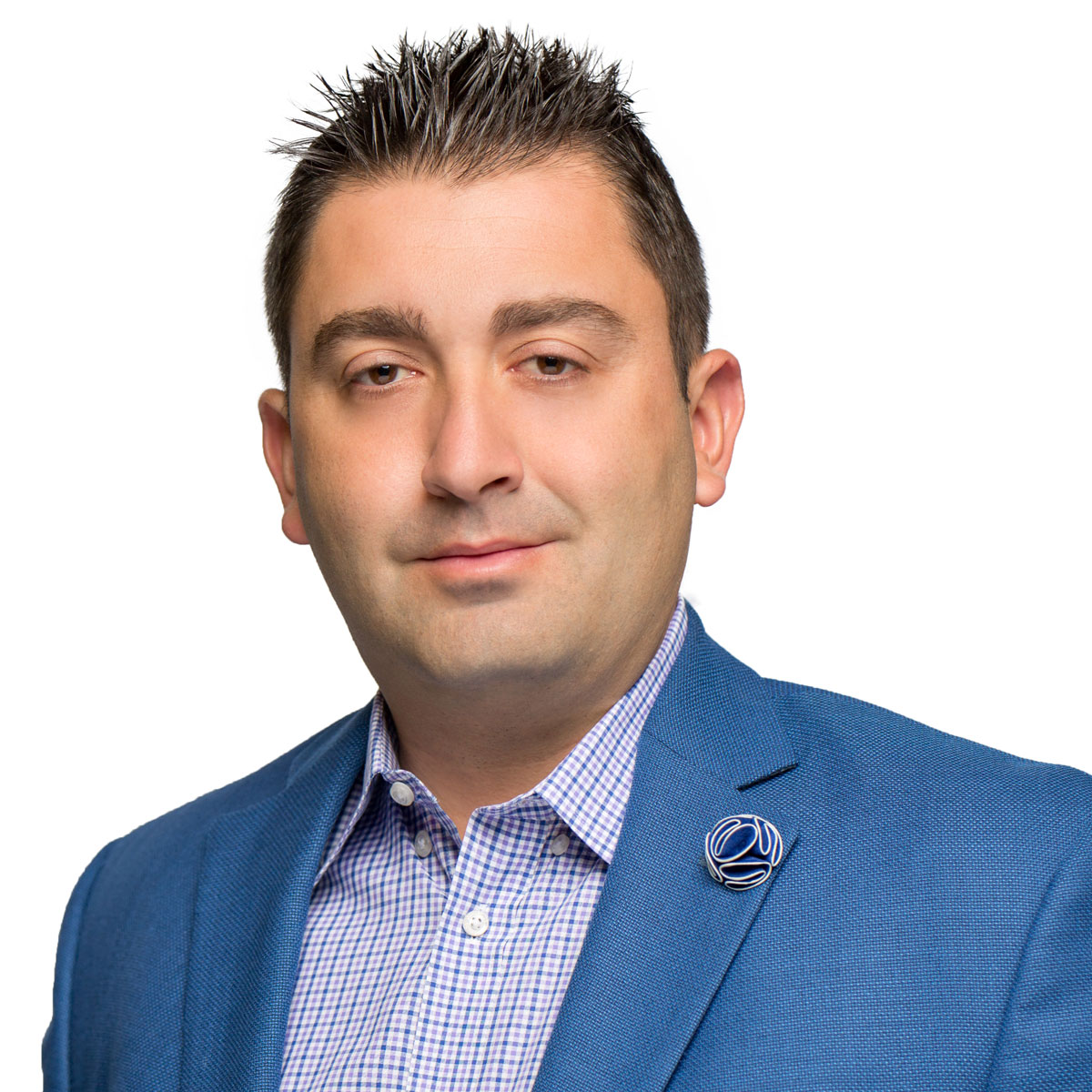 Peter Politis
CEO at Greybrook Realty Partners; Partner at Greybrook Capital
Peter is a partner at Greybrook and CEO of Greybrook Realty Partners. A private equity professional with extensive experience structuring, financing and managing investments, he oversees the strategic growth of Greybrook Realty Partners, a leading Toronto-based real estate private equity firm. Peter was recognized in 2018 as one of Canada's Top 40 Under 40®, a coveted award for young leaders celebrating the exceptional achievements of 40 outstanding Canadian leaders and innovators under the age of 40.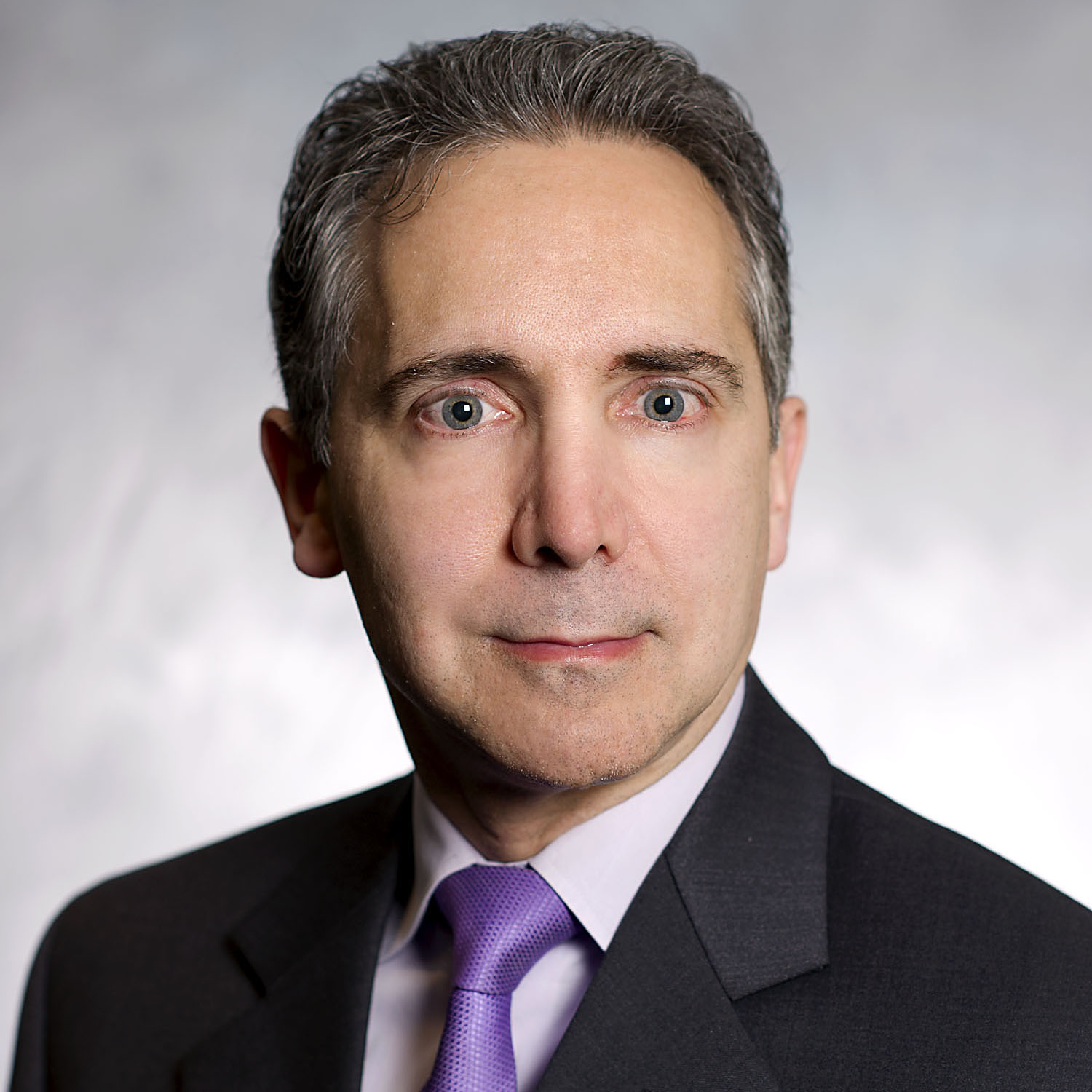 Sal Guatieri
Director and Senior Economist at BMO Financial Group
Sal Guatieri is a Senior Economist and Director at BMO Capital Markets, with two decades experience as a macro economist. With BMO Financial Group since 1994, his main responsibilities include analyzing and forecasting the U.S. and Canadian economies, housing markets, interest rates and exchange rates. He is a regular commentator on economic and financial market trends to the media. Prior to joining BMO, Sal worked at the Bank of Canada, contributing to the staff's quarterly economic projection and analyzing foreign exchange markets.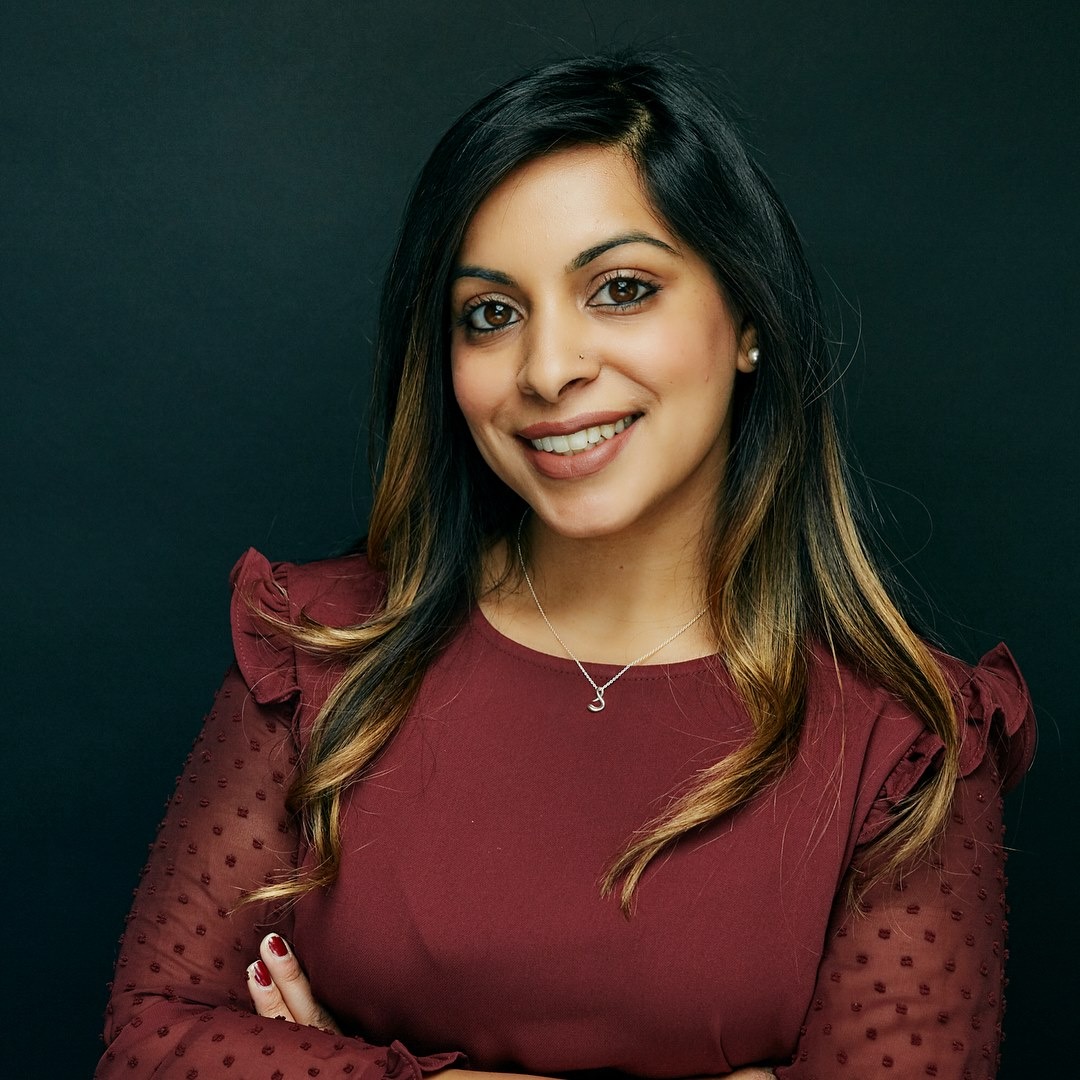 Sheliza Jamal
Founder, Executive Director, Curated Leadership
Sheliza Jamal is a graduate of the Harvard Graduate School of Education. She is the founder and Executive Director of Curated Leadership Inc., a coaching firm that fosters partnerships with leadership teams, nonprofits, and corporations to develop their knowledge in the areas of equity and diversity to build inclusive communities. As an Equity and Inclusion facilitator and Ontario certified educator, Sheliza brings over a decade of experience using an anti-racist lens in designing curriculum and implementing training and development programs aimed at addressing inequitable outcomes for underserved communities. Sheliza currently serves as a board member of the Harvard Graduate School of Education Alumni Council and is a Founding Member of the Harvard Alumni Entrepreneurs Council Canada.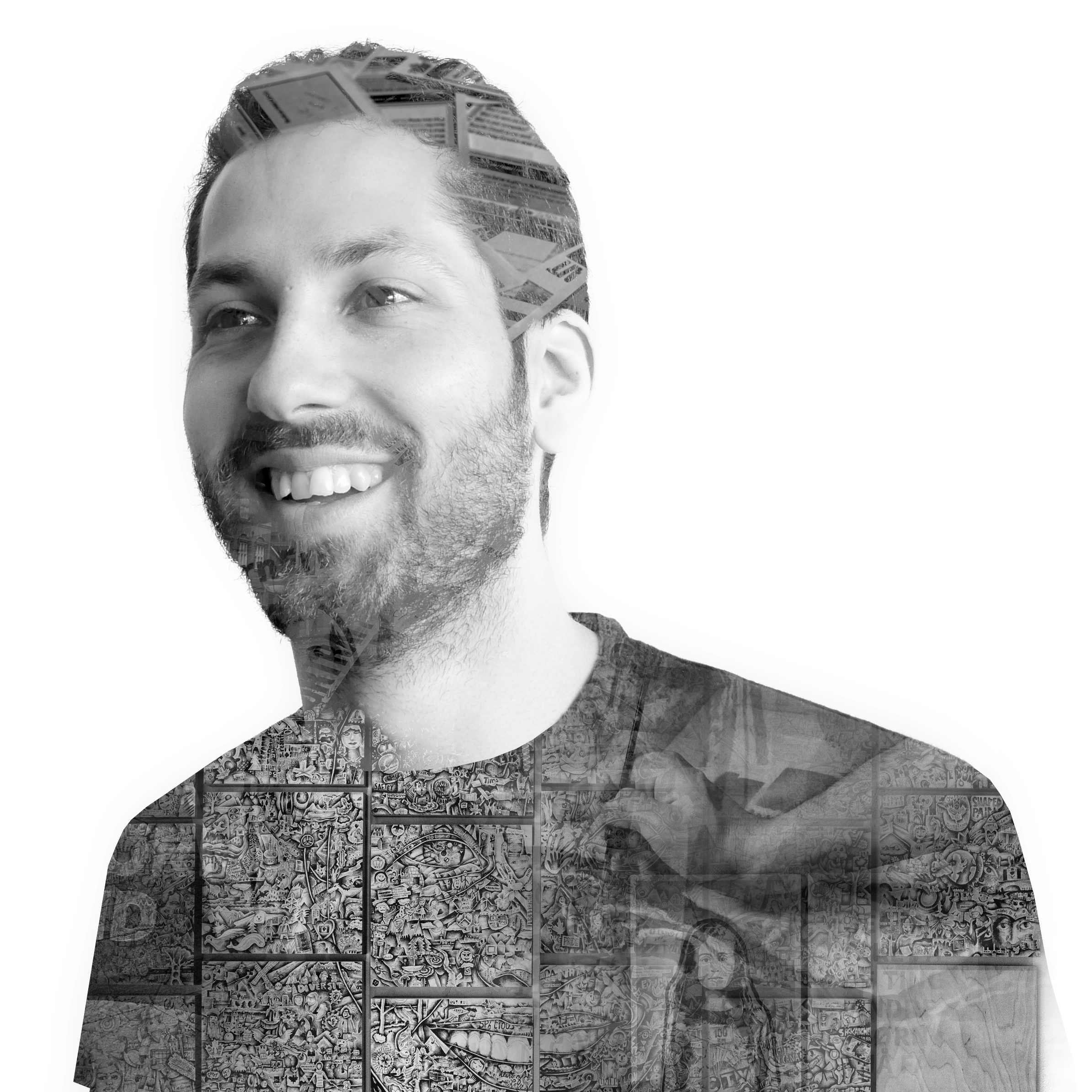 Aquil Virani
Visual Artist
Awarded as last year's "Artist For Peace" by the Quebec-based artist collective "Les artistes pour la paix," Aquil Virani is a visual artist who blurs the line between art and activism, often integrating public participation into his socially-conscious art projects. As curator Celine Le Merlus of the Stewart Hall Art Gallery explains, "his approach, which aims not simply to assert a personal point of view on a pressing social issue, but also to facilitate opportunities for others to express themselves freely – to speak and be heard – is characteristic of all of Aquil's work."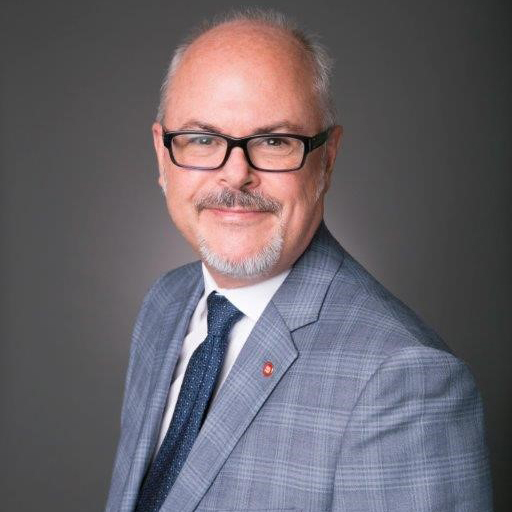 Mike Beg
Senior Vice President & Head, Real Estate Finance, Canadian Commercial Bank
Mike Beg as Senior Vice President & Head, Real Estate Finance, Canadian Commercial Bank, is responsible for management of Real Estate Finance and its clients across Canada. He brings over 25 years of banking experience, including commercial and real estate lending in Ontario and British Columbia, risk management and strategic investment roles supporting the bank's Canadian and U.S. businesses, and diversified industries corporate finance with a focus in acquisition and cross-border financing.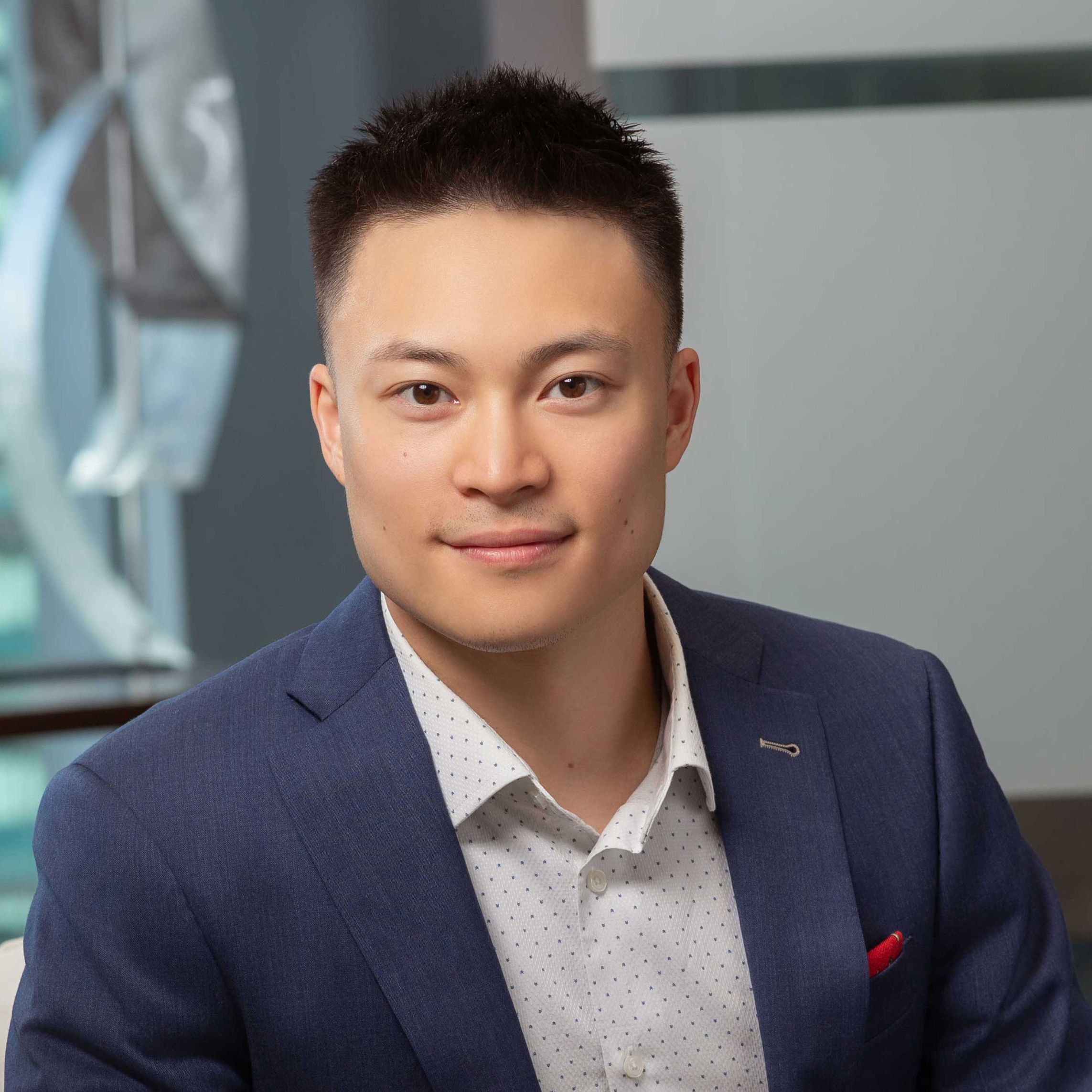 Dr. Navio Kwok
Vice President of Research and Marketing, Kilberry
Dr. Navio Kwok is the Vice President of Research and Marketing at Kilberry, a leading firm of organizational psychologists specializing in executive assessment and C-level leadership advisory. In his role, Navio oversees Kilberry's commitment to advancing the science of executive leadership and translating it into practical, actionable advice for the firm's preeminent clients.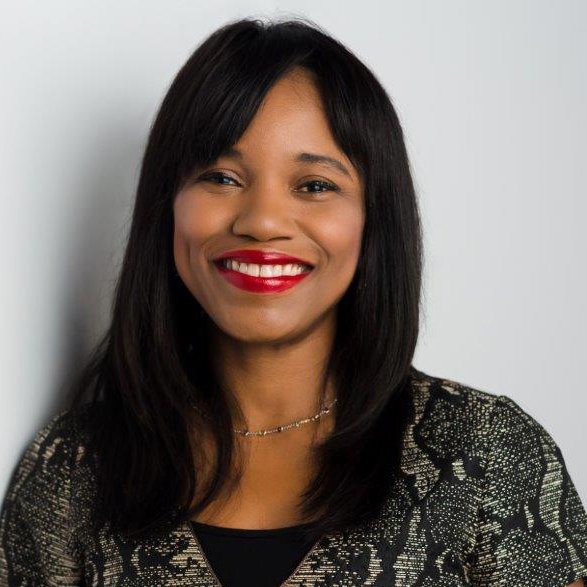 Caroline Gayle
Managing Director at Accenture
Caroline is the Managing Director who is responsible for our Technology Financial Services practice in Canada. She has extensive experience planning, implementing and supporting the transition of large-scale technology solutions for Accenture's clients. She has proven skills leading the delivery, sales, planning, estimating, and financials of project work. She has 22 years of IT experience in all industries including Financial Services, Telecommunications, Resources, Products and Government, and has worked with Accenture for over 21 years.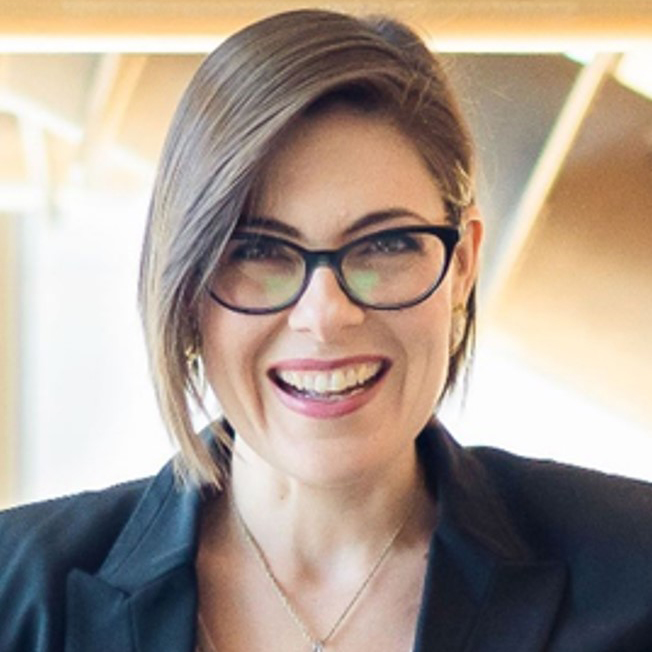 Commissioner Kadie Ward
Commissioner & Chief Administrative Officer, Pay Equity Commission of Ontario
Ms. Ward is a seasoned executive whose career to-date has been characterized by successful collaboration across public, private and civil society organizations to design and deliver inclusive economic growth strategies that engage traditionally marginalized populations and provide equal opportunities for all to participate in the labour market and ultimately contribute to the economic health of their community.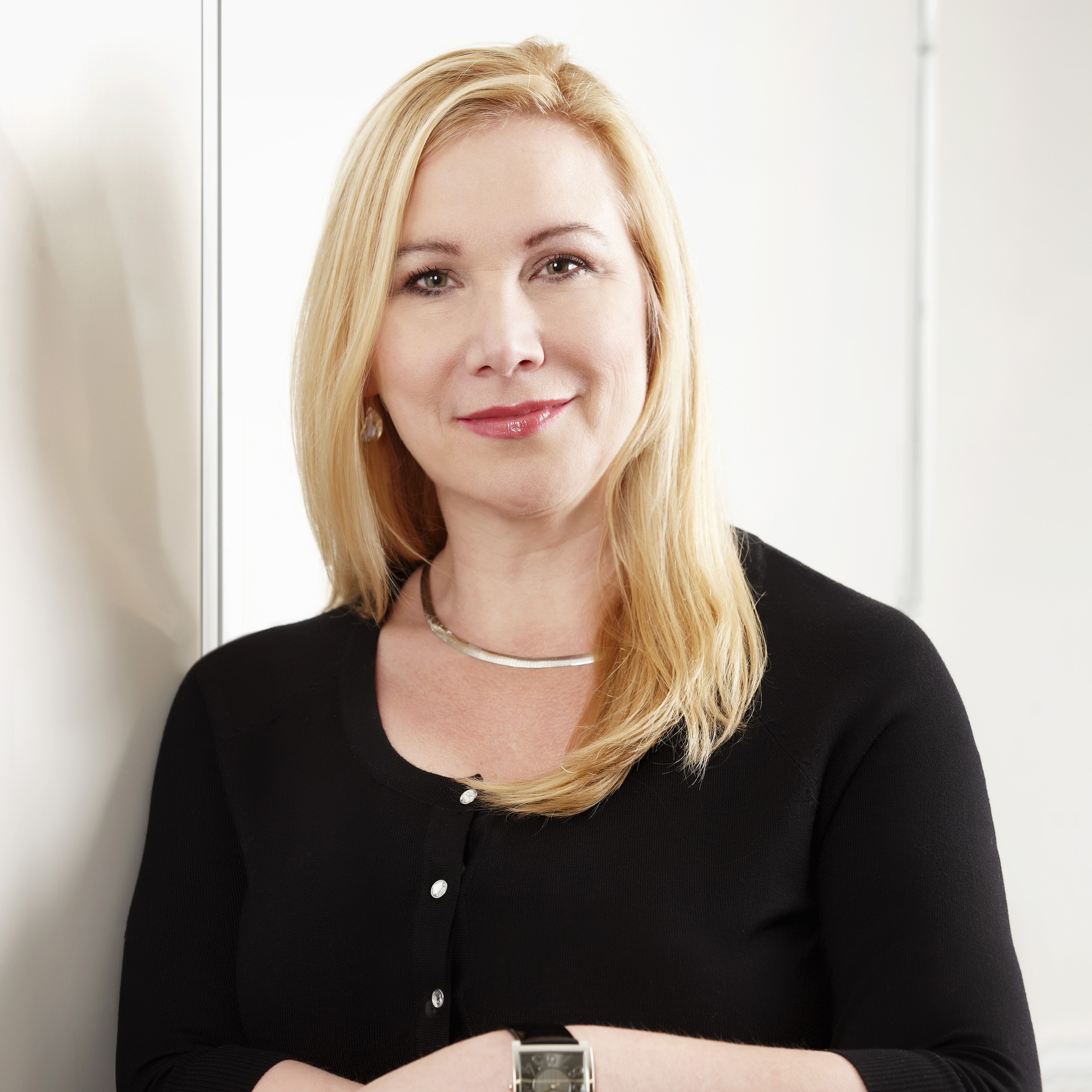 Dr. Wendy Cukier
Diversity Institute Founder, Academic Director of the Women Entrepreneurship Knowledge Hub and Research Lead of the Future Skills Centre
Dr. Wendy Cukier is the co-author of the bestseller, Innovation Nation: Canadian Leadership from Java to Jurassic Park and former VP of Research and Innovation. The Diversity Institute has 100 research staff, 100 research associates from around the world, 200 industry partners and focuses on dimensions of diversity and inclusion in the workplace, future skills, and entrepreneurship and innovation. Harnessing the power of innovation, it promotes the advancement of underrepresented groups.

The Diversity Institute is also a research lead for the $300 million Future Skills Centre and the $8.6 million Women Entrepreneurship Hub. Wendy has been recognized with the Harry Jerome Diversity Award, the Bob Marley Award, the Canada-Pakistan Business Council's Female Professional of the Year, the Metropolis Research Award, the CATA Alliance, Sara Kirke Award for Entrepreneurship and Innovation and 100 Most Powerful Women by WXN. She has been named a YWCA Woman of Distinction and one of the International Women's Forum 2020 Women Who Make a Difference, a Woman of Influence and one of the "100 Alumni who shaped the Century" by the University of Toronto. Wendy holds a PhD, an MBA, an MA, and honorary doctorates from Laval and Concordia.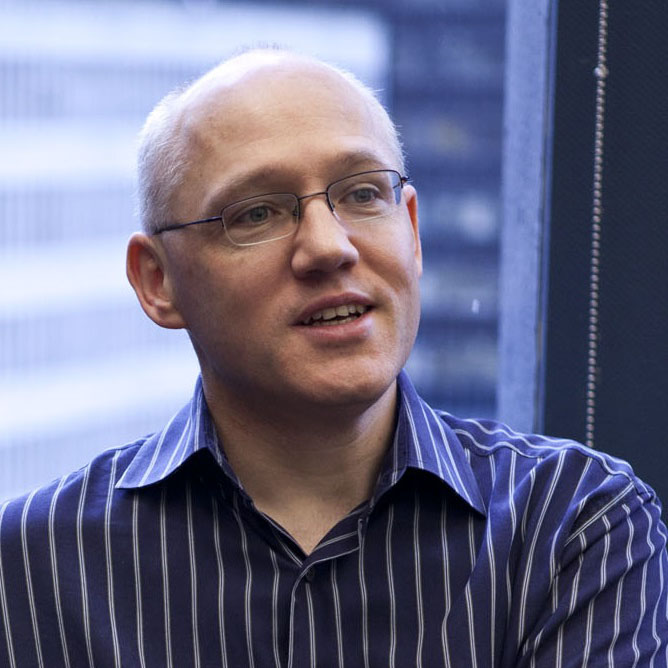 Ian Cook
VP, People Analytics, Visier Inc.
Ian is an advocate for the crucial role that people play in helping companies thrive. His career has focused on enabling people, teams and companies to perform at their best. For the last 15 years Ian has been helping leaders elevate their HR strategies and programs through the effective use of people analytics. At Visier, Ian led the development of our market leading solution and now leads the overall strategy for the people analytics business.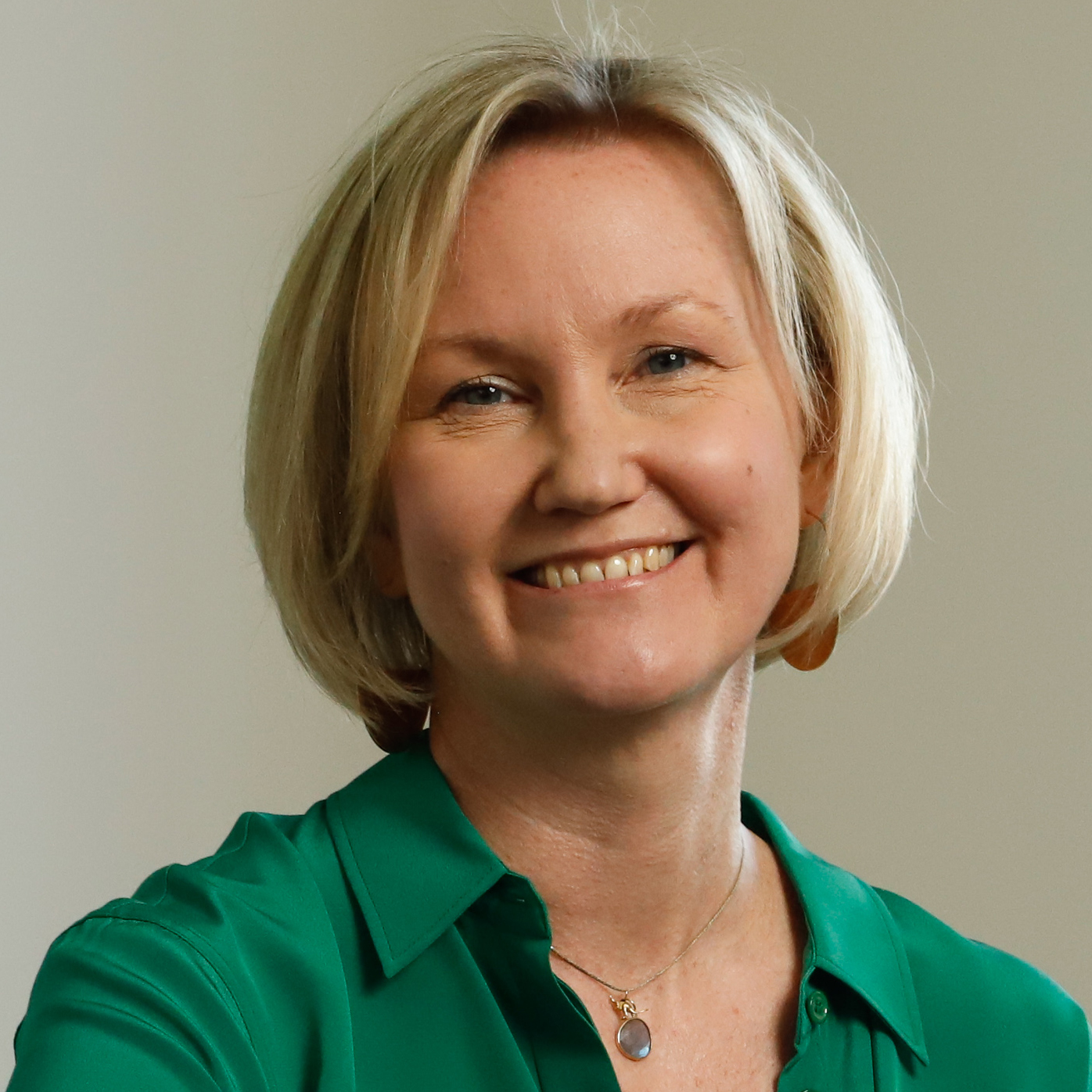 Meredith Preston McGhie
Secretary General for the Global Centre for Pluralism in Canada
Previously Ms. Preston McGhie mediated and advised a range of mediation processes as the Regional Director for Africa with the Centre for Humanitarian Dialogue, and before that with the UN. Ms. Preston McGhie served as an advisor to H.E. Kofi Annan during the Kenya National Dialogue and Reconciliation.

Through more than 20 years in Africa, she helped to establish and facilitate peace processes in Nigeria, Somalia, Sudan and South Sudan and elsewhere. Her work spanned a range of issues, including electoral conflict, disarmament and demobilisation, and inclusion. She contributes to policy discussions on peacemaking globally, including teaching peace process design. Ms. Preston McGhie began her career working to with the Naga in North East India and ethnic minorities in Myanmar to resolve conflicts in those areas.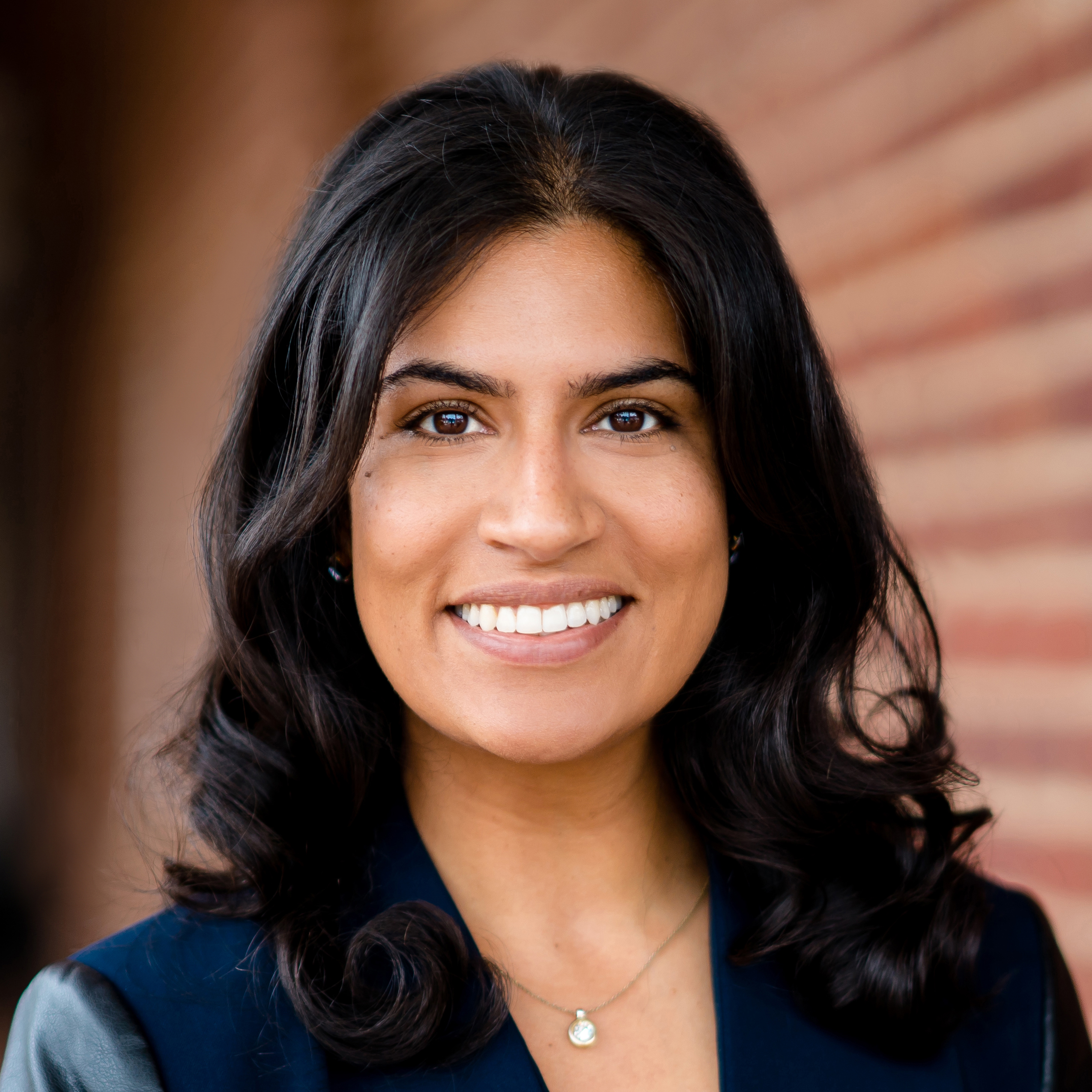 Rehana Nathoo
Founder and CEO of Spectrum Impact
Rehana is the Founder and CEO of Spectrum Impact, a strategy consulting firm that supports a range of organizations looking to expand their impact investing footprint. Previously, Rehana led the Impact Investing program at the Case Foundation, helped design the Bank of New York Mellon's Social Finance program and pilot impact investment fund, helped lead the Rockefeller Foundation's impact investing grantmaking program, and supported partnerships at the UN Capital Development Fund (UNCDF). Rehana serves as an Adjunct Assistant Professor within Georgetown University's Global Human Development Program, teaching on Impact Investing and Social Finance in emerging markets.
Shamira Madhany
Managing Director and Deputy Executive Director at World Education Services
Shamira Madhany joined WES in 2018 after more than two decades of progressively responsible position with the public service in the Government of Ontario. Her last position was Assistant Deputy Minister for health, education and social policy in Cabinet Office. Prior to that position she was the Chief Diversity and Accessibility Officer for the province ensuring that 62,000 employees met the AODA requirements as well as diversity and inclusion goals. Shamira has extensive experience working with employer associations, licensing bodies, not-for-profit organizations and higher education and post-secondary sectors. She served as the chief architect of several government programs that enable highly skilled immigrants to obtain employment in their fields. Shamira is a guest lecturer at Queen's University and University of Toronto School of Public Policy and serves on the board for Windmill Microlending, Touchstone Institute, Herzing College Toronto, as well as the Toronto Region Immigrant Employment Council (TRIEC).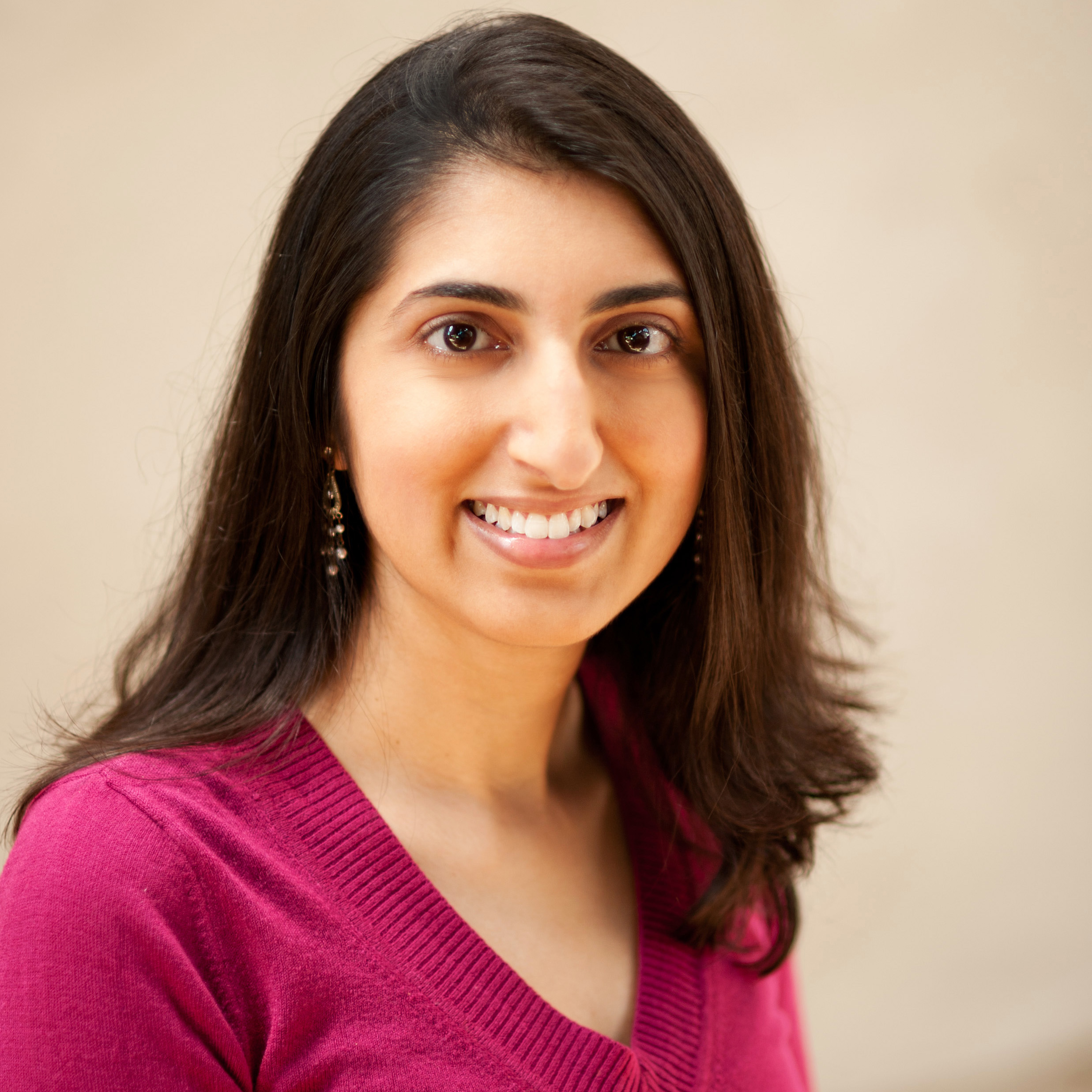 Sonam Velani
Founder and CEO, The Urban Resilience Studio
I am passionate about cities and the infrastructure and technology that drives them forward. From New York to Barcelona to Mumbai, I've collaborated with businesses and governments across the globe to design inclusive, innovative, and sustainable urban environments.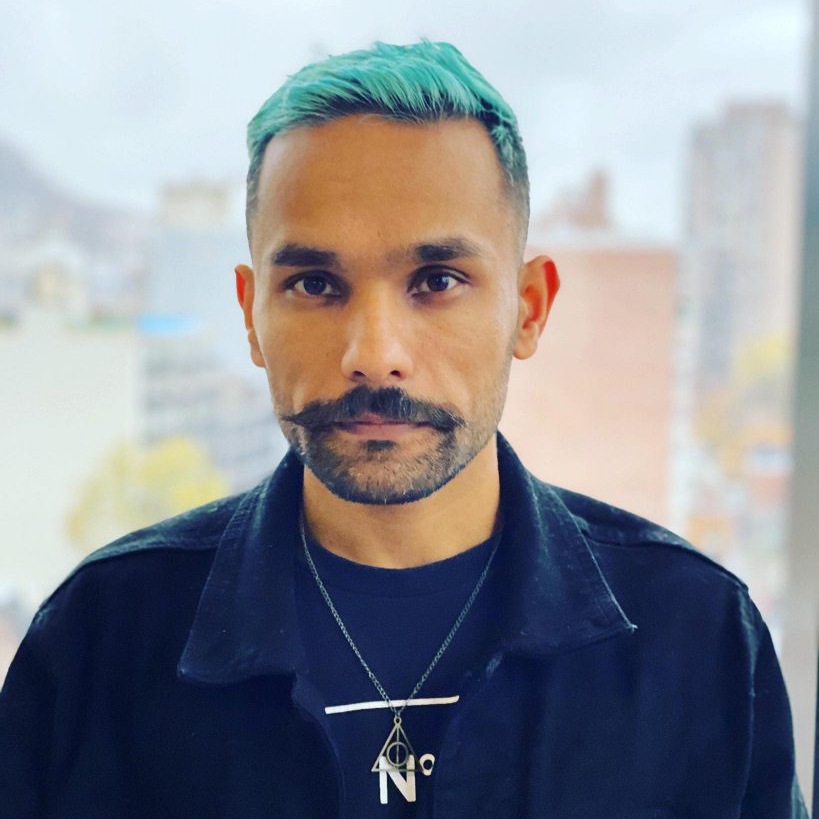 Ahmad Shuhib Zuhurooddin
Founder/Creative Director at Zahir X Batin
Born in Bamyan, Afghanistan, Ahmad Shuhib Zuhurooddin a.k.a Indigo Seven moved to Montréal at the age of 9. Inspired by Nasir Khusraw to Kanye West, he wishes to become a modern-day polymath. From a philosophy background from Université de Montréal to teaching Talim at BUI from the IIS, he moved to the fashion and entertainment industry by co-founding Zahir X Batin Inc., A Multi-Dimensional Art Platform. Offering services from Life coaching, Fashion line, Art Exhibition, Producing music/directing music videos, Stage design and Event Planning, the idea of his platform is to CULTURE by fusion. Taking the best tools of the Western and Eastern World to create, impact the world positively little by little everyday through Art as a medium.
5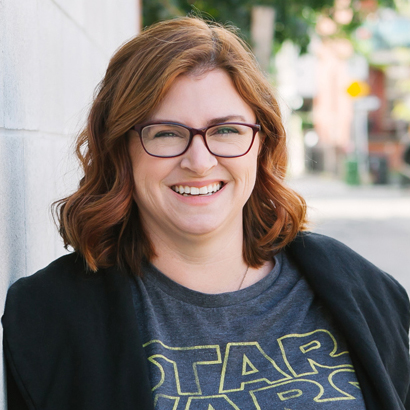 Allison Venditti
Founder - Moms At Work & Ready to Return
Allison Venditti is an HR professional, Career Coach and one of Canada's leading experts in Parental Leave and Return to Work. She is the Founder of Moms at Work Canada's first professional association for working mothers and creator of Ready to Return Canada's first comprehensive program to help companies transform their parental leave processes to help retain women and parents. She is the mom to 3 little boys, lover of star wars and winter biking.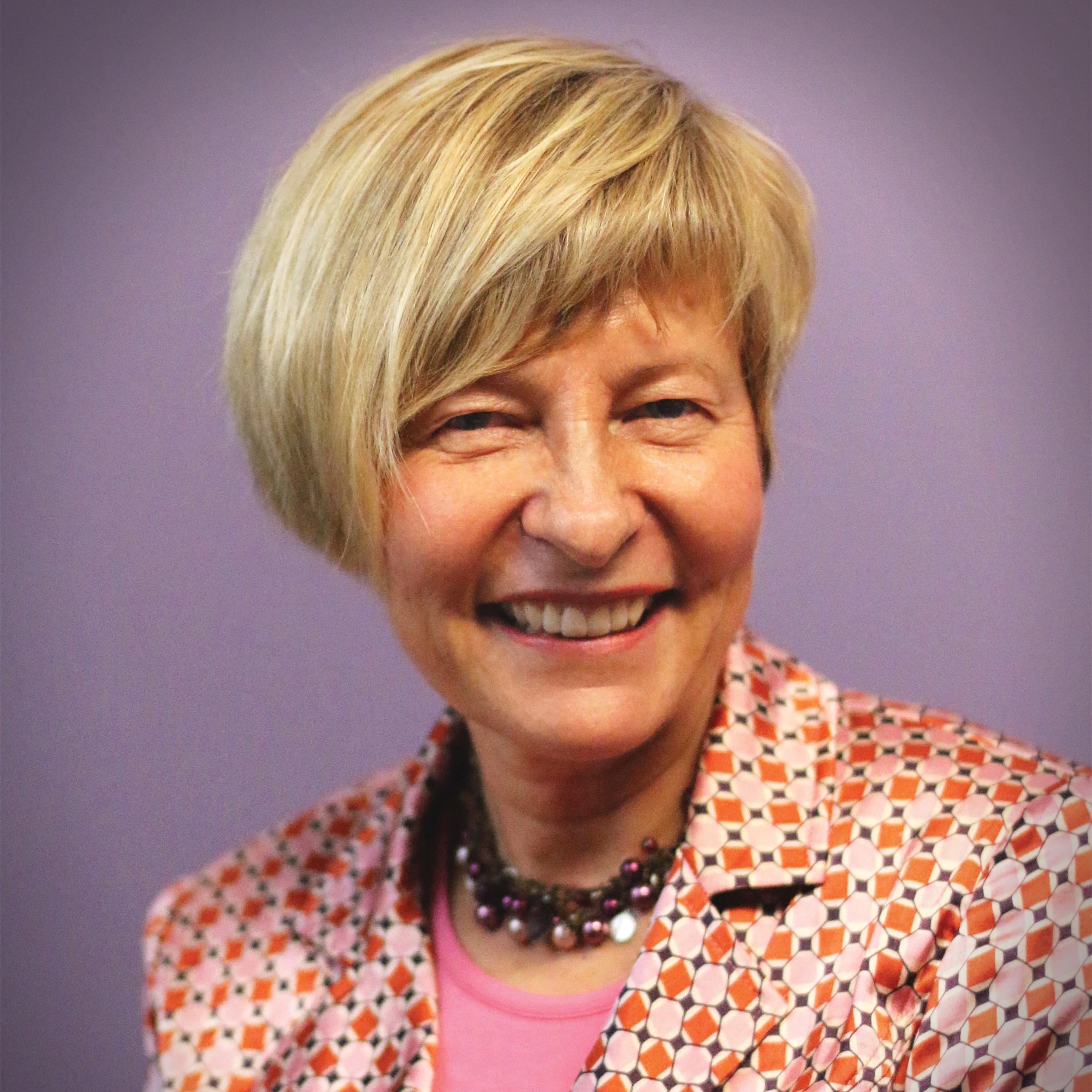 Denise Amyot
President and CEO, Colleges and Institutes Canada
Denise was appointed in 2013 President/CEO of Colleges and Institutes Canada, the voice of Canada's colleges, institutes, cegeps and polytechnics, and an international leader in education for employment in over 25 countries. She was the President/CEO of the Canada Science and Technology Museums Corporation, a Federal Crown Corporation.

Denise has worked as Assistant Deputy Minister at the federal level in her last three roles. Worked in policy and programs in social, scientific, economic and cultural areas both in National Headquarters and in regions in several federal departments including Human Resources Development Canada, National Defense, Natural Resources Canada, Indigenous and Northern Affairs, Canadian Heritage, and the Public Service Commission and the Canada Public Service Agency. She also worked as an administrator for the Department of Education of the Northwest Territories (NWT) and taught in Ontario, Quebec and the NWT.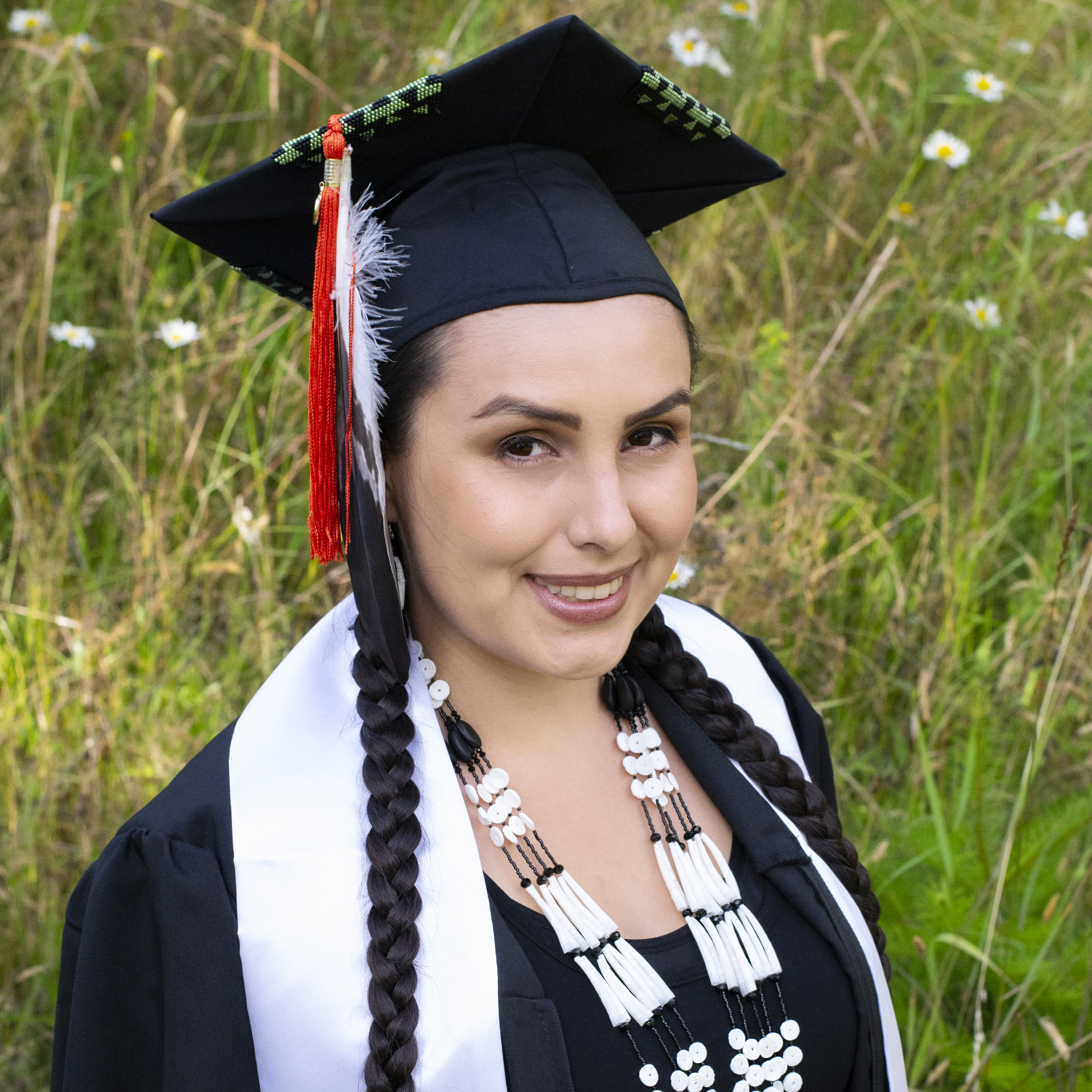 Brook Thompson
Native Scholar, Masters Student, Stanford University
Brook Thompson is a Yurok and Karuk Native from Northern California. Brook fights for water and Native American rights through speaking to groups and frontline activism. She has been an intern for the City of Portland's Bureau of Environmental Services, the Senate Committee on Indian Affairs in D.C., and most recently the California State Water Resource Control Board Office of Information Management.

In 2017 Brook was awarded the American Indian Graduate Center's Undergraduate student of the year and in 2020 she was won Unity's 25 Under 25 award.

Brook is a graduate from Portland State University with a degree in Civil Engineering and a minor in Political Science. Currently, she is in her master's program in environmental engineering at Stanford University. Thompson's goal is to bring together water rights and Native American knowledge through engineering, public policy, and social action.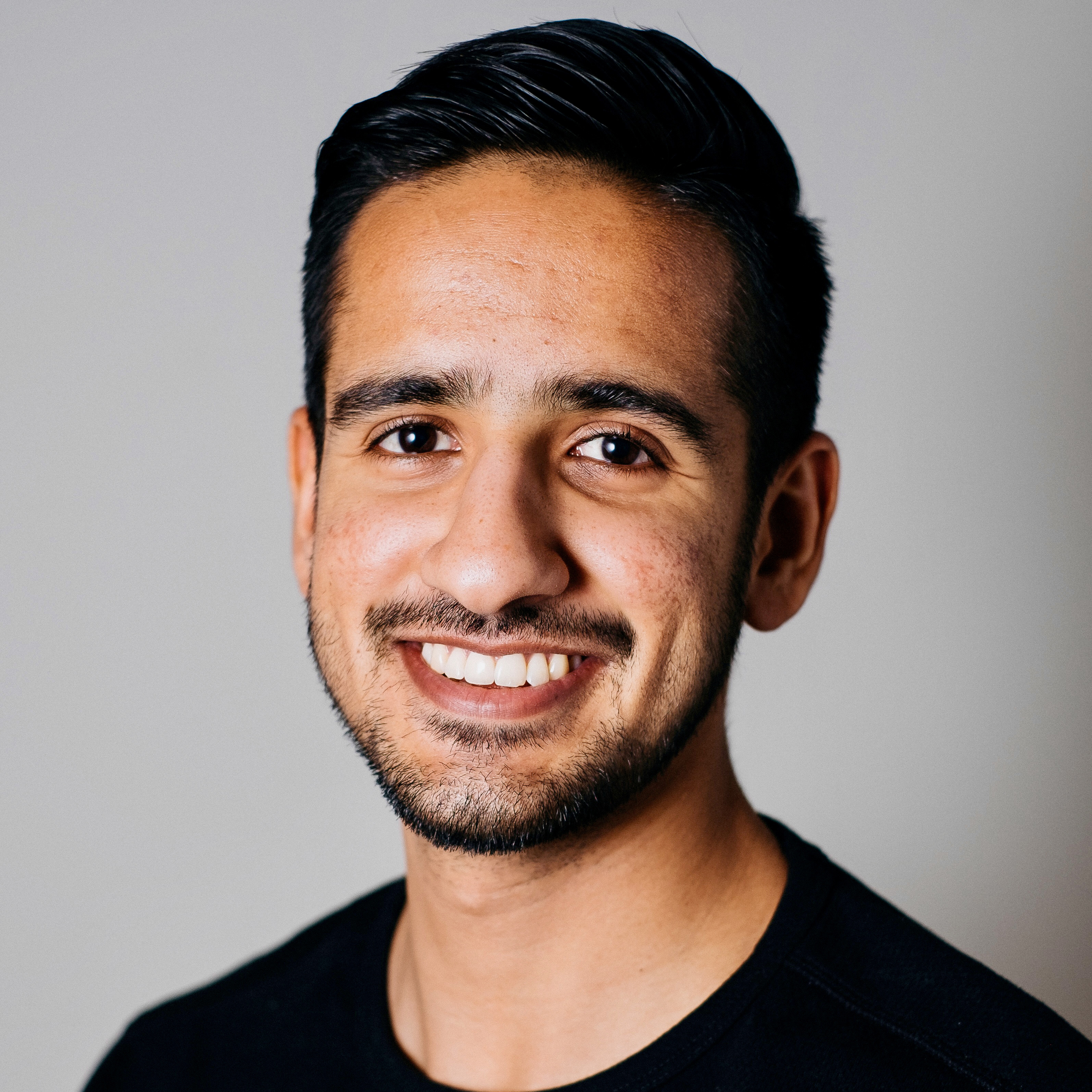 Danish Ajmeri
Head of Crypto, Wealthsimple
Over the past four years at Wealthsimple, Danish has worked on the BizOps team, launched Trade as the first product manager, and now leads the Crypto business. Prior to Wealthsimple, Danish was on the product and BizOps teams at NerdWallet and started his career at BCG Toronto. Danish is deeply passionate about crypto and web3 and is both an angel investor and advisor in the space. Danish graduated has an HBA from Ivey Business School in 2013.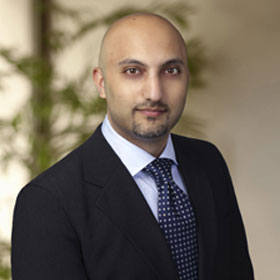 Latif Nurani
Partner, Spiegel & McDiarmid LLP
Alwaez Latif, a graduate of the International Waezeen Training Program, spends his time thinking and speaking about how we can live our best lives in North America within the Ismaili Muslim value system. He is a partner at Spiegel & McDiarmid LLP, a law firm in Washington, D.C., where he represents cities, states, and other consumer advocates in disputes with investor-owned electric utilities.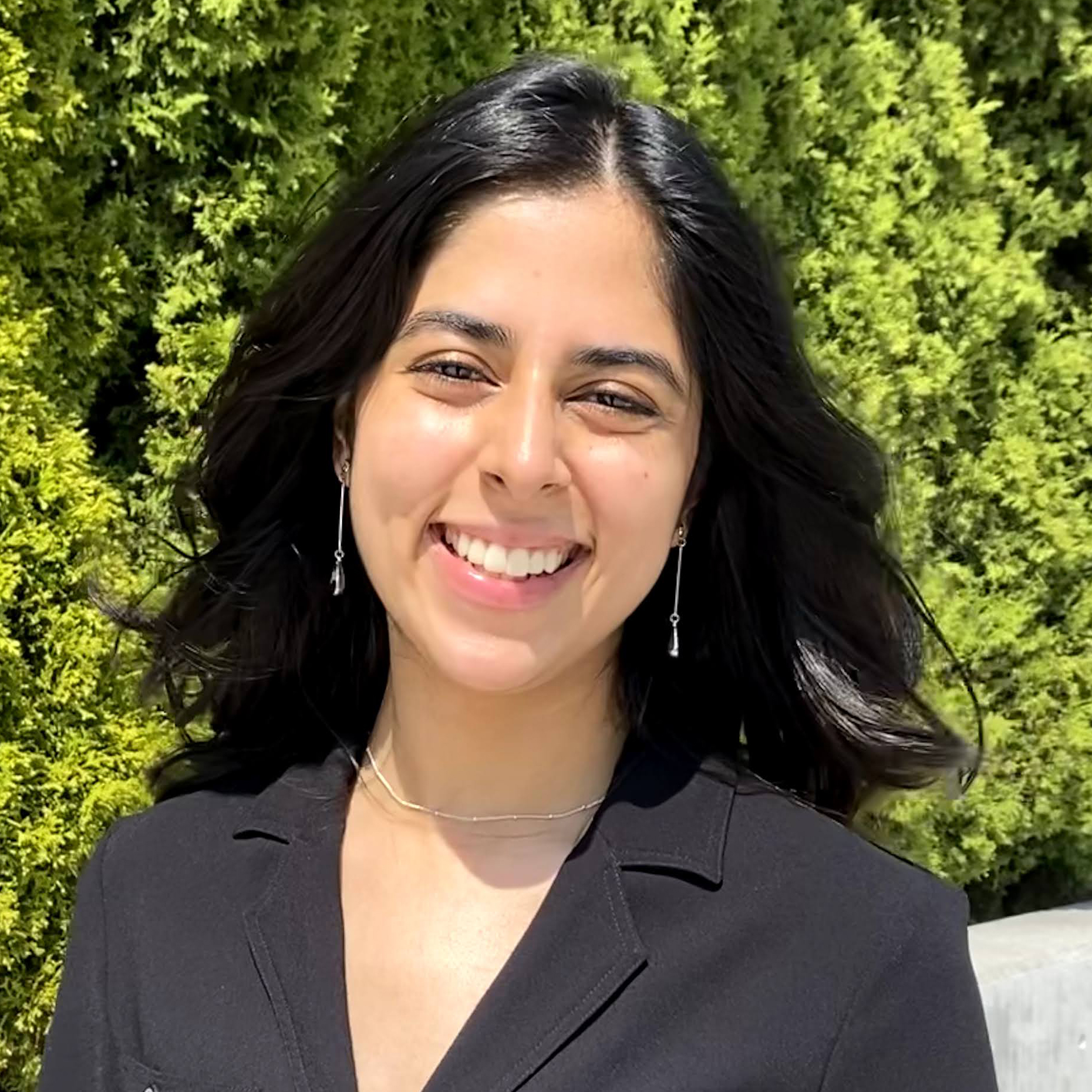 Mishaal Lakhani
19 year old Innovator, Student at Minerva
Mishaal is a 19-year-old innovator, passionate about solving people problems and increasing the quality of life for marginalized communities. She loves to explore the intersection of technology and social impact. In the past year, she has been working on developing core skills such as thinking critically and creatively, and interacting and communicating effectively, through an interdisciplinary approach. Currently, she is living in Seoul, South Korea, and will spend her next 2 years in Berlin, Taipei, Buenos Aires, and London, as a part of Minerva University. In the past, Mishaal has worked on a range of projects, from Ending Maternal Mortality to consulting projects in The Knowledge Society (Working with Sidewalk Labs for affordable housing, Kidogo for early childhood education in East Africa, Wealthsimple for financing higher education).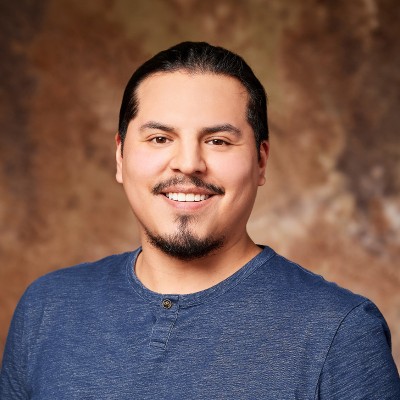 Rhode Thomas
Executive Director at The Centre for Indigenous Innovation and Technology
Rhode Thomas is Haudenosaunee (Cayuga) and Anishinaabe (Ojibway). He is a member of and was raised in Six Nations of the Grand River Territory and holds family ties to Wikwemikong Unceded Territory.

Rhode is currently the Executive Director for the Centre of Indigenous Innovation and Technology. He holds an Advanced Diploma of Business Administration from George Brown College; a Bachelor of Business Administration degree with an Emphasis in Law & Policy from Trent University; and a Master's degree in Public Administration from Queen's University.

Rhode has been a dedicated advocate for Indigenous learners. Drawing on 5+ years of student leadership experience and academic programs, he led the building of the nascent Indigenous Student Alliance of Ontario a membership organization consisting of Indigenous Student Associations. His approach to community involvement is collaborative and holistic and sees meaningful consultation and engagement as a foundational component to the success of community-building ventures, as well as to more broad reconciliation efforts across Canada.
Margaret-Jean Mannix
Chairman of Viridian Family Office
Margaret-Jean has been a passionate, curious and life-long learner when it comes to the study of family business, a journey she has been on for nearly thirty years. She grew up in Ontario, but set her sights on moving to Calgary once she gained experience in the family business – her early employment as the first female heavy equipment operator in the largest coal mine in Canada exposed her to the importance of creating meaningful opportunities for employment, experimentation, and commitment to continuing family business leadership. Her professional journey began in the operating companies with a focus on coal mining, venture capital and real estate. While gaining outside work experience she was employed by the Royal Bank of Canada in their Global Private Banking division in both London, England and Toronto gaining invaluable experience on a global platform.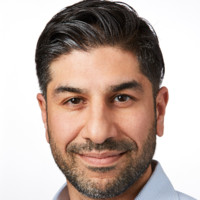 Naim Ali
Chief Executive Officer of SM2 Capital Partners
Naim Ali is the Chief Executive Officer of SM2 Capital Partners ("SM2"). SM2 is the entity that oversees the Ali Family Office and its related operating businesses. In 2010, after a corporate law career in New York City, Naim moved back to Calgary, to oversee the real estate portfolio under SM2. Naim became the CEO in 2019. The SM2 portfolio includes commercial real estate and operating businesses, including parking lots (Calgary), rental cars (Budget Rent A Car), Holiday Inn hotels (USA and Alberta), gaming (Alberta). SM2 has also made investments in residential real estate, student housing and senior housing projects and is continuously expanding across North America. Naim also oversees the strategic planning of the Ali Family Office and is currently a Board Director for Fortress Insurance Company (in the SM2 portfolio). He enjoys golfing, skiing, wake surfing, attending monthly TEC Group (leadership development) and Personal Advisory Group (FEC) meetings, and travelling with his family. Naim lives with his wife and two children in Calgary, AB.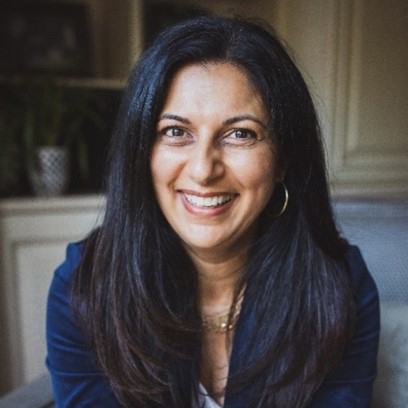 Ambreen Bhaloo
Family Enterprise Advisor| Facilitator | Certified Coach
Ambreen Bhaloo (MSEd, CPCC, FEA) is 2nd generation in an enterprising family and understands first-hand the complex demands of family, business/management, and ownership. She has held leadership positions within the operating group of businesses, chose to step away to raise her family. She has since established her own Family Business Advisory & Coaching practice, Ambreen Bhaloo Coaching. Her focus is on supporting business families through complex human dynamics and preparing the next generation for leadership and stewardship of wealth. She also works with entrepreneurs and professionals to achieve their life goals and dreams. Ambreen enjoys travel, music, nature and personal development and lives in Toronto with her three children www.ambreenbhaloo.com
Nabeela Ixtabalan
EVP of People and Corporate Affairs
In her current role, Nabeela leads human resources and corporate affairs for one of Canada's largest employers with over 100,000 associates and more than 400 stores nationwide.

Her career includes nearly 20 years of leadership and business development experience with three of the world's most recognized brands -Walmart, IKEA and Starbucks Coffee in the US, Canada and Europe. Nabeela was previously Head of Digital Transformation at Ingka, leading IKEA's digital and retail transformation globally across 41 countries.

Nabeela is especially passionate about enterprise-wide transformations, the future of work, change management, diversity and inclusion and organizational design. In 2017, she was appointed to the TaskRabbit Board of Directors, a leading gig economy platform that has revolutionized digital two-sided marketplaces. In 2019, she joined the Future Skills Centre of Canada as a Board Advisor, a pan-Canadian effort focused on skills development and employment training to help Canadians transition in the changing economy. Nabeela also serves as a board member for the Miracle Foundation, an US and India based organization which has the bold ambition to end the suffering of orphaned children and find a loving home for every single orphaned child in the world.
Frequently Asked Questions